GB TEAM FOR MTB WORLD CHAMPS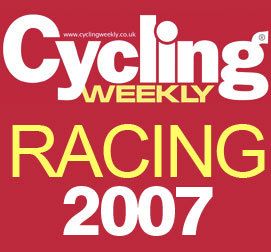 With the World Mountain Bike Championships (September 3-9) in Fort William, Scotland, now less than a month away, the Great Britain team has announced the line-ups for its men?s and women?s teams.
Spearheading home medal hopes will be recently recrowned national mountain bike cross-country champion Oli Beckingsale and his counterparts in downhill racing, Marc Beaumont and Tracy Moseley. Joining Beckingsale in the cross-country event will be versatile all-rounder Ian Wilkinson. Commonwealth Games champion Liam Killeen will not be riding.
Having not raced since the spring, his sponsors have released a statement saying he will be sitting out the rest of the year due to a viral infection.
Downhiller Steve Peat?s appearance is also in doubt after he dislocated his foot in the National Championships in July. Although he is currently in a cast, Peat has been named for the team and is quietly confident that he will recover in time.
Also looking forward to being out of plaster by the time the championships come around is former junior world mountain bike champion Rachel Atherton, who broke her arm in May.
Atherton is joined on the team by brothers Dan and Gee, the latter having caught the eye of the selectors after performing prominently on both the downhill and 4-cross World Cup circuits this year.
Cross-Country
Elite men: Oli Beckingsale, Ian Wilkinson, Simon Richardson, Nick Craig, Paul Oldham
Elite women: Jenny Copnall, Ruth McGavigan, Elizabeth Scalia
Under-23 Men: Ian Bibby, Ross Creber
Under-23 Women: Amy Hunt
Junior Men: Hamish Creber, David Fletcher, Alex Paton
Junior Women: Annie Last, Annabel Simpson, Amy Thompson
Team Relay: TBA
Downhill
Elite Men: Dan Atherton, Gee Atherton, Marc Beaumont, Neil Donaghue, Brendan Fairclough, Steve Peat, Dan Stanbridge
Elite Women: Rachel Atherton, Helen Gaskell, Fionn Griffiths, Tracy Moseley
Junior Men: Josh Bryceland, Ruaridh Cunningham, Sam Dale, Chris Hutchens, Scott Mears, Joe Smith
Junior Women: Katy Curd
4-Cross
Elite Men: Dan Atherton, Gee Atherton, Scott Beaumont, Dale Holmes, Will Longden
Elite Women: Joey Gough, Fionn Griffiths
Trials
Chris Boyes, Andrei Burton, Daniel Butler, Alastair Clarkson, Chris Doney, James Hyland, Wayne Mahomet, Lois Morgan, Joe Oakley, Robert Poyser, Ben Savage, Duncan Shaw, Ben Slinger, Scott Wilson
Official site: www.fortwilliamworldchamps.co.uk.
Thank you for reading 20 articles this month* Join now for unlimited access
Enjoy your first month for just £1 / $1 / €1
*Read 5 free articles per month without a subscription
Join now for unlimited access
Try first month for just £1 / $1 / €1