GIBB BEATS BACKSTEDT IN BLACKPOOL GP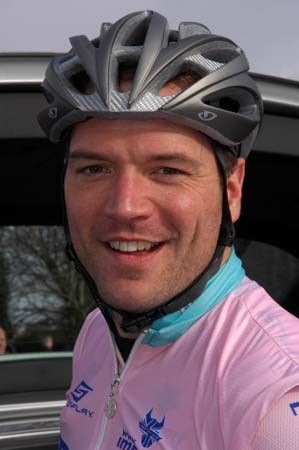 PLOWMAN Craven-Evans Cycles notched up their second Lancashire victory of the weekend when Tony Gibb won a bunch sprint finish at the end of the 83-mile Blackpool Grand Prix on Sunday.
Round ten of the Premier Calendar, the Grand Prix was preceded on Friday night by a round of the National Elite Circuit Series, which Gibb?s team-mate Gordon McCauley won after a rain-soaked race.
The fate of Sunday?s Premier Calendar race looked set to be decided by a ten-strong break which stayed clear until the final 30 miles, but the bunch finally chased them down - with Science in Sport-Trek and Pinarello Racing Team putting in a huge amount of work after their men missed the break.
But as they headed for the line it was the blue and pink shirts of Plowman Craven-Evans Cycles team which were prevalent at the front, and they did a superb job of lining Gibb up for the win.
Wales-based Swede Magnus Backstedt (Liquigas) took second spot just inches behind, while Chris Newton (Recycling.co.uk) was third, and took enough points to extend his leadership of the series to 126 points.
Robin Sharman (KFS Special Vehicles) failed to score and drops to third overall, with former leader Dean Downing (Rapha Condor RT) finishing fifth and moving up to second.
Blackpool Grand Prix.-
1 Tony Gibb (Plowman Craven-Evans Cycles) 83 miles in 3-01-14
2 Magnus Backstedt (Liquigas)
3 Chris Newton (Recycling.co.uk)
4 Russell Downing (Health Net-Maxxis)
5 Dean Downing (Rapha Condor RT)
6 Ian Wilkinson (Science in Sport-Trek) all st
Premier Calendar overall (provisional).-
1 Chris Newton 705
2 Dean Downing 579
3 Robin Sharman 534
4 Ian Wilkinson 523
5 Gordon McCauley 509
6 Russell Downing 471