HALFORDS TO SPONSOR GREAT BRITAIN TEAM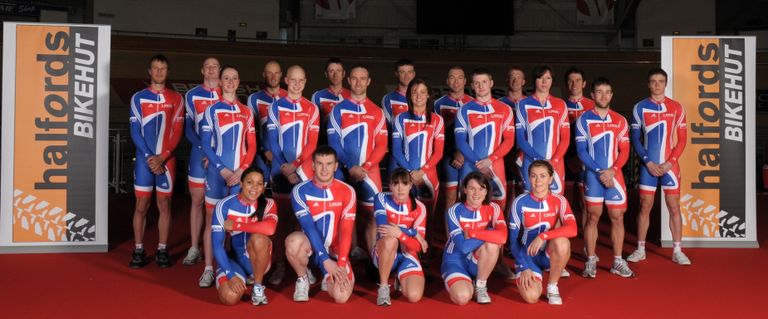 Another step was made towards Dave Brailsford?s vision of a ?pro-nat? team becoming a reality when it was announced that Halfords will be a commercial sponsor of the Great Britain team.
The Halfords logo will appear on the Great Britain team kit at next month?s World Track Championships at Manchester.
It?s the first time a commercial partner?s logo has appeared on the national kit and marks a significant step up in Halfords? commitment to the Great Britain cycling team.
At the launch of Nicole Cooke?s Halfords Bikehut team in January, Brailsford outlined his vision of a combining the ethos of a professional team with the framework of the national federation to assemble a squad capable of competing across the spectrum of the sport.
The dream is to form a British team consisting of the best men and women, road and track riders to compete at the top level.
On announcing Halfords? growing association with the British team, Brailsford said: ?Halfords are the perfect partner for the team, a successful, established British brand with a commitment to cycling and I'm delighted that they are the first to go on our jersey. With their continuing vision and passion we have invaluable support to our Olympic dreams."
Paul McClenaghan, trading director of Halfords added: "Cycling is one of the most exciting sports at the moment and the team has the potential to be one of the most successful World and Olympic British teams of all time.
"The Team Halfords Bikehut partnership has already proved a great success. We have the shared goal of promoting world-class GB cycling, so this sponsorship seemed the logical next step in our partnership with British Cycling."
The Great Britain World Championship squad with Halfords branding on the sleeves of their jerseys