HAMMOND NO-SHOW AS CRAWFORTH CLEANS UP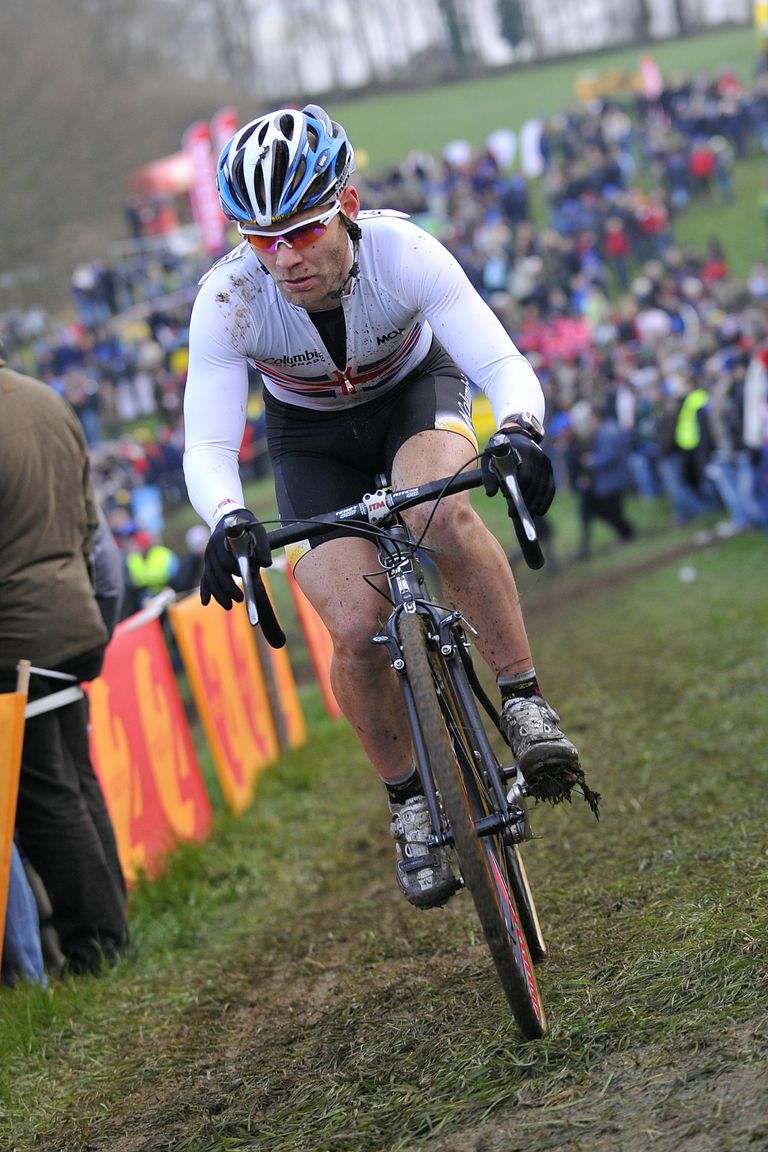 The three-way pre-championship showdown failed to materialise on Sunday as National Champion Roger Hammond failed to make the start of the London League cyclo-cross at Dunsfold Aerodrome, Surrey.
A bumper field of over 130 lined up for the senior race alongside medal contenders Jody Crawforth and Ian Field, but Hammond experienced travel delays returning from Friday?s Scheldecross in Antwerp that saw him reaching home in the Midlands in the early hours of Saturday morning.
Crawforth and Field, currently lying second and third respectively in the National Trophy series, proved too fast for the rest of the massive bunch but virtually inseparable throughout the hour-long race, with Arctic-Premier?s Crawforth outsprinting the Hargrove Cycles man on the line. Crawforth also took the opening lap £50 prime for good measure.
?I have been training a bit more for the sprints,? said Crawforth after spraying the crowd with bubbly. ?I had no slips-ups really, but Ian got away from me a bit when I had a bike change. There were a lot of lapped riders around, which made it tricky.?
The pan-flat and less than challenging course made it a hard race to get a gap, as Crawforth explained. ?We had a few digs. We were taking it in turns to bash each other round the backside of the course, but there was nowhere to get away really.?
The 28-year-old from Leatherhead has been training hard for the upcoming National Championships in Bradford on January 11. ?It could end up being quite a lot of running, depending on the weather,? he said, ?but you have to run up the steps either way.?
The National cyclo-cross Championship weekend takes place on January 10-11 at Peel Park, Bradford, with the youth, veteran and under-23 events on Saturday, and junior, women?s and men?s races on Sunday.
RELATED LINKS
National Trophy: Oldham wins at Rutland
Crawforth defends National Trophy lead in Rutland
National Trophy round 4
National Trophy round 3
National Trophy round 2
National Trophy round 1