Jason Lowndes dies after collision with car
23-year-old Australian rider Jason Lowndes hit from behind by car during a training ride in Victoria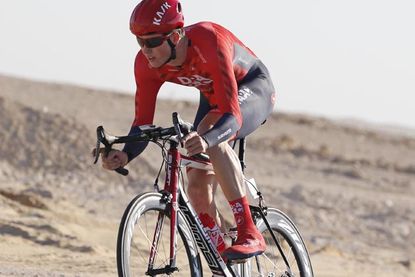 (Image credit: Yuzuru Sunada)
Australian rider Jason Lowndes has died after being involved in a collision with a car as he was cycling in Victoria, Australia, on Friday morning.
The 23-year-old was riding along a road near his home in Bendigo when he was reportedly hit from behind by a car.
He was taken by helicopter to hospital but later died of his injuries.
The 20-year-old driver of the car stopped at the scene. Police are currently investigating the incident, reports the Herald Sun.
Lowndes rode for the Israel Cycling Academy for the 2017 season, and had signed to British team JLT Condor for 2018. Before joining the Israel Cycling Academy he rode for the Drapac Professional Cycling team.
>>> Tributes paid to Jason Lowndes, 1994-2017
The Israel Cycling Academy posted a tribute to Lowndes on its Facebook page on Friday.
"We are deeply grieved by the tragic death of our dear friend, rider, and teammate, Jason Lowndes.
"Jason, who just celebrated his 23rd birthday eight days ago, was hit by a car while training today on his bike near his home town in Bendigo, Victoria.
"Jason raced for Israel Cycling Academy during the 2017 season and his constant broad smile, ever cheerful personality, and warm heart will be terribly missed forever by all of us.
"We wish to send our deep condolences to Jason's family and friends all over the world. Good bye, wonderful mate."
Thank you for reading 5 articles this month* Join now for unlimited access
Enjoy your first month for just £1 / $1 / €1
*Read 5 free articles per month without a subscription
Join now for unlimited access
Try first month for just £1 / $1 / €1