Tributes paid to Jason Lowndes, 1994-2017
Cycling world mourns the loss of Jason Lowndes, 23-year-old Australian rider who was hit by a car during a training ride on Friday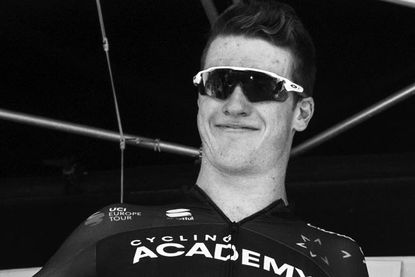 (Image credit: APA-Picture Desk GmbH/REX/Shutter)
The cycling community has paid tribute to Jason Lowndes, who was tragically killed by a car during a training ride near his home in Victoria, Australia, on Friday, December 22.
The popular 23-year-old was seen as a promising young Australian talent, and had signed to the British JLT-Condor team for 2018 from the Israel Cycling Academy.
In a tribute on its Facebook page, the Israel Cycling Academy said: "His constant broad smile, ever cheerful personality, and warm heart will be terribly missed forever by all of us."
"We wish to send our deep condolences to Jason's family and friends all over the world. Good bye, wonderful mate."
Thank you for reading 10 articles this month* Join now for unlimited access
Enjoy your first month for just £1 / $1 / €1
*Read 5 free articles per month without a subscription
Join now for unlimited access
Try first month for just £1 / $1 / €1