Jonathan Tiernan-Locke says he has no desire to return to professional racing
Former Team Sky rider was banned in 2014 for biological passport discrepancies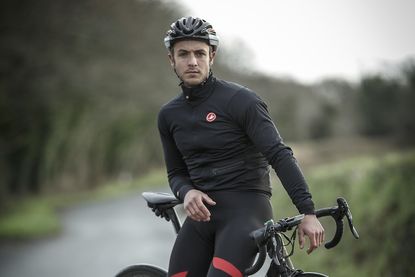 (Image credit: Jesse Wild)
Former Team Sky rider Jonathan Tiernan-Locke says that he has no desire to return to professional cycling, twelve months after returning to competitive riding following a doping ban.
Tiernan-Locke spent the 2016 season riding regional and national races for his amateur St Pirin team, but told says that he does not have the motivation to step back up to professional level, only riding occasional amateur races will pursuing his new career as a property developer.
"I have searched for the motivation, but the fact is that it's difficult to get fired up about the kind of races that I once saw as stepping-stones to the pro world," the 32-year-old told the Exeter Express and Echo.
"To make the sacrifices needed for me to be decent again, I'd need to be in a completely different mindset."
Racing as a second-cat, Tiernan-Locke won three races in 2016, something that he said he enjoyed, but does not want to take any further.
>>> Jonathan Tiernan-Locke alleges tramadol was 'offered freely' to British riders at 2012 World Championships
"I'm glad I raced last year, even if I was never that fit, as I felt I needed to come back and compete at some level.
"I just about did the bare minimum in training, often missing a few days' riding at a time – and that was the polar opposite to the way I was before.
"I still love riding, and I do intend to get back on the bike soon. But for now, I just plan to keep fit and enjoy being a social rider – even if I probably will get stuck in now and again!"
Tiernan-Locke sprung to prominence in 2012 when he became the first British rider to win the Tour of Britain in its current incarnation, earning a contract with Team Sky in the process.
However the Devon rider had the title taken off him when he was banned for two years for a discrepancy in his biological passport data.
Thank you for reading 20 articles this month* Join now for unlimited access
Enjoy your first month for just £1 / $1 / €1
*Read 5 free articles per month without a subscription
Join now for unlimited access
Try first month for just £1 / $1 / €1