JUNIORS SPRINT IT OUT AT REVOLUTION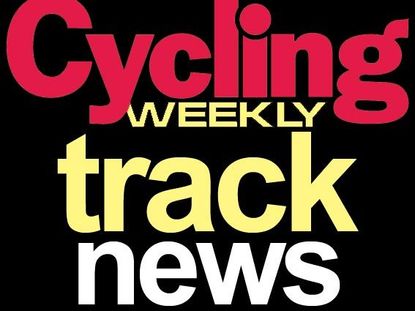 Some of the world?s best junior sprinters will make the trip to the Manchester Velodrome on November 17 as Revolution hosts its second international junior sprint competition.
The inaugural event at last season?s Revolution 14 witnessed some phenomenal sprint racing often exceeding the elite racing in excitement and intensity. This year the top sprinters from France and Germany will take on the best of British including Junior World Champions Dave Daniell, Christian Lyte and Pete Mitchell.
Daniell, Lyte and Mitchell took the Junior World Championships by storm this year winning the Team Sprint and taking a one two in the Keirin with Lyte beating Daniell to the title. Nations such as France and Germany are now eager to challenge the British champions and Revolution has become the main event to do so outside of the Worlds.
?Outside of the championship events there aren?t many opportunities for our riders to race against their top rivals,? commented British Sprint coach Iain Dyer. ?The Revolution event provides this opportunity and that?s why it is attracting a field of this calibre.?
In the men?s racing Junior Sprint World Champion Thierry Jollet will be one of the main challengers along with top German juniors Paul Kanzler and Daniel Rackwitz. With these riders in the line up double Junior World Champion Christian Lyte is relishing the chance to repeat his world?s success in front of a home crowd,
?We?re all looking forward to the racing at the next Revolution. There isn?t much of an opportunity for us to race the World Cups in Olympic year so Revolution will be the focus and will give an opportunity to build confidence and test out different tactics.?
?The French always provide a tough challenge,? he continued. ?Things were really close between us at the Junior Worlds in all the events so it will be good to race them in front of the home crowds.?
The competition will feature four teams of three riders with squads from Great Britain, the British Olympic Development Programme, France and Germany racing in sprint and team sprint events.
In the women's racing Germany will go head to head with Great Britain in a team omnium sprint competition. The line up will include Junior Sprint World Champion Kristina Vogel. The German beat Britain?s Jess Varnish to take the title so Revolution will provide the opportunity for these riders to go head to head again. Varnish hopes home advantage will give her the edge this time,
?I?ve ridden that race over and over in my mind since the final and I feel even more determined to beat her now? she said. ?Everyone also always seems to be up for Revolution because its great fun and the crowd are really noisy which gives you an extra buzz. It will be great to have all the power of the crowd behind me on the night.?
?The Germans are a very strong team,? she continued. ?But I think us British girls can give them a good competition if we all ride well. We have definitely got a chance of beating them, because on the night we all start at a level plain. How many world jerseys you have doesn?t matter, it?s all about how you race on the night! I?m definitely up for the challenge, there is going to be some exciting racing.?
Tickets for Revolution on November 17 are on sale at www.cyclingrevolution.com or by calling 0845 686 0105 or 0161 223 2244.
EXTERNAL LINKS
Revolution: www.cyclingrevolution.com.
Thank you for reading 20 articles this month* Join now for unlimited access
Enjoy your first month for just £1 / $1 / €1
*Read 5 free articles per month without a subscription
Join now for unlimited access
Try first month for just £1 / $1 / €1