Lance Armstrong draws huge crowds for New Zealand ride
More than 500 riders turn out for 6am Twitter ride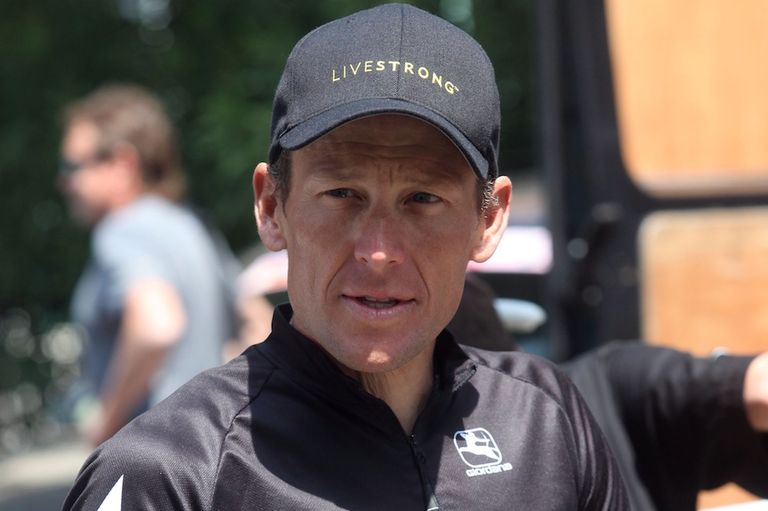 (Image credit: Watson)
Despite everything Lance Armstrong still knows how to draw a crowd, with hundreds of riders joining the disgraced cyclist for a ride in Auckland, New Zealand.
>>> Lance Armstrong pulls out of Dublin conference due to 'legal concerns'
In scenes reminiscent of the ride Armstrong hosted in Glasgow in 2009 before receiving his lifetime ban for doping offences, the American was joined by more than 500 riders after posting an invite on his Twitter page.
Armstrong is in New Zealand to film a commercial for a local brewery, and seemed to enjoy the positive reaction he received from riders.
"I never know what the expect. I assume there'd be more of you guys [the media] and less of these guys [the fans]," Armstrong told TVNZ. "It's humbling, it's great to be here."
>>> Lance Armstrong in court to ask government to dismiss $100m lawsuit
As for the fans, they generally seemed willing to look past Armstrong's chequered past and enjoy the ride.
"Regardless of what your opinion is, the guy is still one of the best cyclists there ever was," Emma Swanwick told Stuff.co.nz.
However others with more first-hand experience of Armstrong's behaviour were less positive, with Betsy Andreu, the wife of Armstrong's former teammate Frankie Andreu, telling New Zealanders "sorry he's in your country. Feel free to keep him though."