Lionel Messi presented with custom painted Team Sky bike
Barcelona footballer Lionel Messi has been given a personalised Pinarello Dogma F8 from Team Sky, along with a custom Sky jersey from Rapha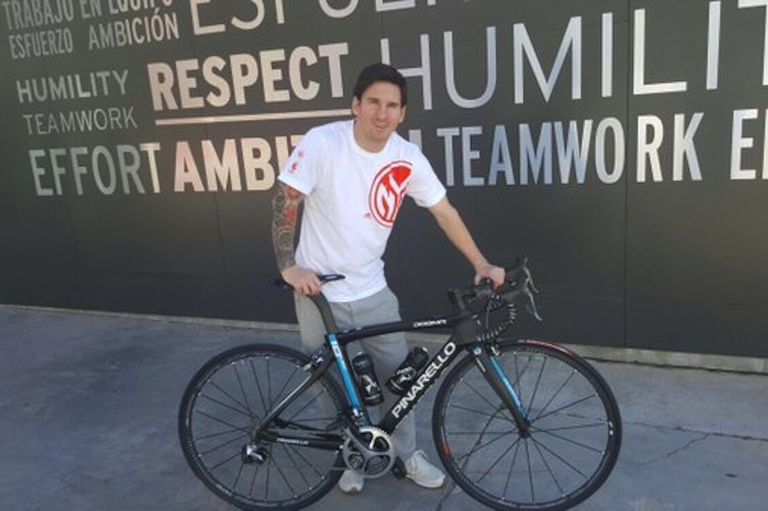 The worlds of football and cycling rarely collide, but 'huge cycling fan' Lionel Messi got a treat this week when he was presented with a personalised Pinarello Dogma F8 from Team Sky.
The Argentinian superstar reportedly shares a mutual friend with Team Sky mechanic David Fernandez, who sourced the bike for Messi.
Upon hearing that one of the world's most famous players was keen to ride their kit, Pinarello and Rapha went about customising his ride and his jersey with 'LEO 10' livery.
Unfortunately for Leo, recovering from a knee injury means that he can't actually ride the bike just yet, but when he's back in peak condition he will be able to pootle out to the hills around Barcelona, the city in which he makes his quite substantial living.
He won't be short of riding companions either, with Girona just up the road - an enclave for professional cyclists thanks to the fertile training grounds of the region.
Standing at 1.70m, Messi is only 3cm taller than Colombian Nairo Quintana, so it will be interesting to see if he shares his fellow South American's flair for climbing.