NATIONAL TELEVISED CRIT SERIES ANNOUNCED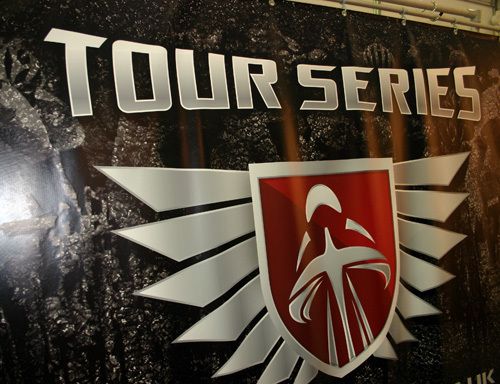 Organisers of the Tour of Britain stage race have today announced details of a televised national criterium series for next year.
The Tour Series will take place in May and June 2009 and will feature a series of mid-week city centre criteriums contested by 10 teams of five riders. Woking is so far the only town to sign up to the new series although organisers say they have had interest from more cities and towns than they can accommodate.
Sweetspot is currently in negotiations with two broadcasters, one terrestrial and one satellite channel.
Existing British teams will be invited to enter the whole series and battle it out for both individual and team honours, while composite teams will be able to ride allowing the organisers to invite continental riders for certain events.
Simon Barnes of the Plowman Craven team said; "for me it's fantastic. I have two motivations for running the team, one is my love of the sport, the second is to use cycling as a vehicle to publicise the company.
"If I take people to the Tour of Pendle, it's great racing but it's not very exciting. But people love to come to city centre races."
Although the ten race series is another boost for the domestic racing scene, Cycling Weekly understands that Sweetspot have not yet contacted the sports governing body, British Cycling, to apply for any dates or a licence to run the races.
The series could also clash with BC's own elite circuit series that runs through the summer months and the expanded Nocturne series that this year included events in Salford, Manchester and Smithfield Market, London.
EXTERNAL LINKS
Tour Series website: www.tourseries.co.uk
MORE FROM CYCLE 2008
Show report part one: Vande Velde's Felt DA, Sastre's Cervelo, Pinarello Prince 2009
Show report part two: Assos, Seven and Fondriest
Show report part three: Cav's Giant, Zipp and Backstedt, Shimano