Neri Sottoli granted Pro Continental licence with strict conditions
Italian squad Neri Sottoli, registered as Yellow Fluo, will race in 2015 under the condition they adhere to strict anti-doping measures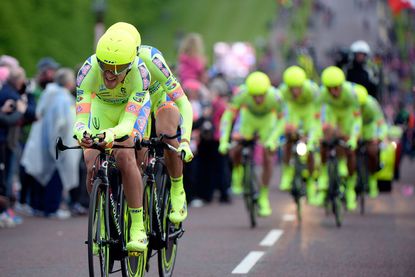 (Image credit: Graham Watson)
Italian team Neri Sottoli have been granted a UCI Pro Continental licence for the 2015 season, under the condition they improve their anti-doping procedures.
The squad has been plagued with doping scandals over the past two seasons, with Danilo Di Luca and Mauro Santambrogio both fired in 2013 and Matteo Rabottini testing positive for EPO in September 2014.
Much like their WorldTour counterparts Astana, Neri Sottoli, registered as Yellow Fluo, will have to adhere to the stringent controls set out by the Cycling Anti-Doping Foundation and the UCI to ensure the team implements its anti-doping strategy.
Meanwhile, the Licence Committee granted Cult Energy Pro Cycling an extension until December 15 to submit a new registration file as the Danish team search for a new sponsor in the wake of firing manager Christian Weyland.
UCI president Brian Cookson said: "In the case of Yellow Fluo, it is vital that they comply with the conditions outlined. Concerning Cult Energy, I hope that they are able to make the deadline for the provision of a new file, as requested by the Commission."
Thank you for reading 20 articles this month* Join now for unlimited access
Enjoy your first month for just £1 / $1 / €1
*Read 5 free articles per month without a subscription
Join now for unlimited access
Try first month for just £1 / $1 / €1