Cult Energy Pro Cycling fire manager after just two months in charge
Russell Downing's new team Cult Energy Pro Cycling fire Christian Weyland after a 'series of disappointments'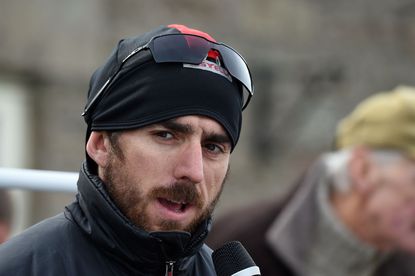 Danish team Cult Energy Pro Cycling has fired manager Christian Weyland after just two months in the job and announced their search for a new co-sponsor.
Weyland was dismissed from his role at the team, for who Russell Downing has signed for 2015, after a 'series of disappointments', the team said in a press release.
"He [Weyland] simply failed to fulfil our expectations as a trustful partner and this is undoubtedly the right choice for the team," said Cult's Christa Skelde.
"As team owners we have certain values and obligations to run things professionally along with a sound amount of stability and we won't compromise our integrity by continuing the partnership with Weyland.
"Once again, Cult are showing their fantastic support and passion for this project and they support our decision morally and economically until we find a co-sponsor."
The Danish team has invested in its roster ahead of the 2015 season, bringing in Downing from NFTO, as well as Germans Linus Gerdemann and Fabian Wegmann and six-time Swedish time trial champion Gustav Larsson.
With the hunt for a new sponsor ongoing, it is Cult Energy will provide further backing to keep the team running meanwhile.
Cult Energy owner Brian Sorensen said: "You can't measure the value Cult Energy Pro Cycling has had for us in the past two years. Cult are now on top of the market in Denmark so obviously, we have a huge interest in making this project succeed.
"We fully support their decision and we're backing up financially until a co sponsor is found."
Source: Cycling Tips
Tinkoff-Saxo manager Bjarne Riis starts planning for the 2015 season
Thank you for reading 20 articles this month* Join now for unlimited access
Enjoy your first month for just £1 / $1 / €1
*Read 5 free articles per month without a subscription
Join now for unlimited access
Try first month for just £1 / $1 / €1