New app launched by TfL to make hiring a Boris Bike easier
In the new app customers can receive a bike release code on their phone if they link their account to a bank card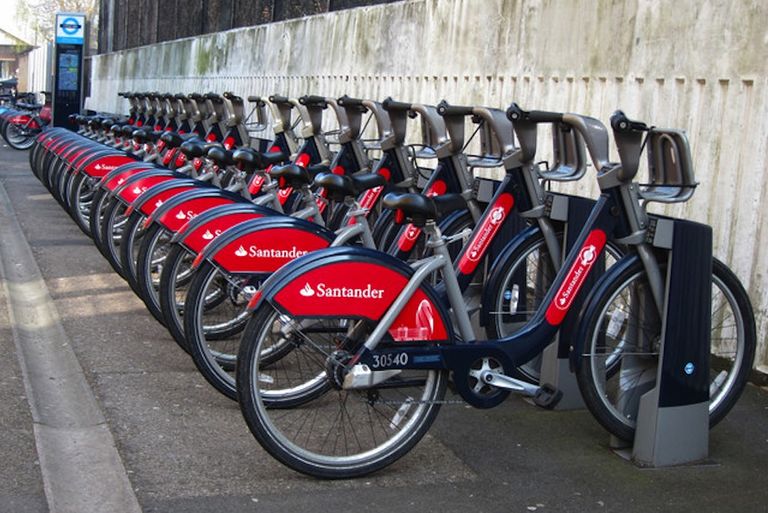 Londoners and tourists alike will soon be able to benefit from a new smartphone app to help them hire Boris Bikes in the capital with greater ease.
Santander took over the title sponsorship of the London bike hire scheme from Barclays this year and its new app will allow users to register a bank card to their account, which then provides a code to type in at the hire station.
The concept of the app is not new, with the previous app showing the nearest hire station as well as the availability of bikes.
>>> Best cycling apps for iPhone and Android
Now you can tap the 'hire now' button on the app, which then sends a bike release code to your phone. Enter the code at the docking station and the bike is all yours.
See up-to-the minute information about which docking stations have cycles and spaces available
Users can log in to their membership accounts;
Buy 24 hour and annual subscriptions;
Receive notifications showing the cost at the end of a hire period;
View recent journeys and charges;
Tells users exactly when their hire period has started – and confirms the bike has been securely docked at the end of a hire period
Mayor of London, Boris Johnson, said: "The new Santander Cycles App will make finding and hiring a bike in our great Capital city even more of a doddle.
"The App is packed full of handy new features and is part and parcel of our plans to take the cycle hire scheme to the next level and encourage more people on to two wheels."