Santander confirmed as new 'Boris Bike' sponsor
Spanish bank Santander will pay a reported £7.25m per year to sponsor London's 'Boris Bikes', with thousands of bikes to be rebranded with the company's red colours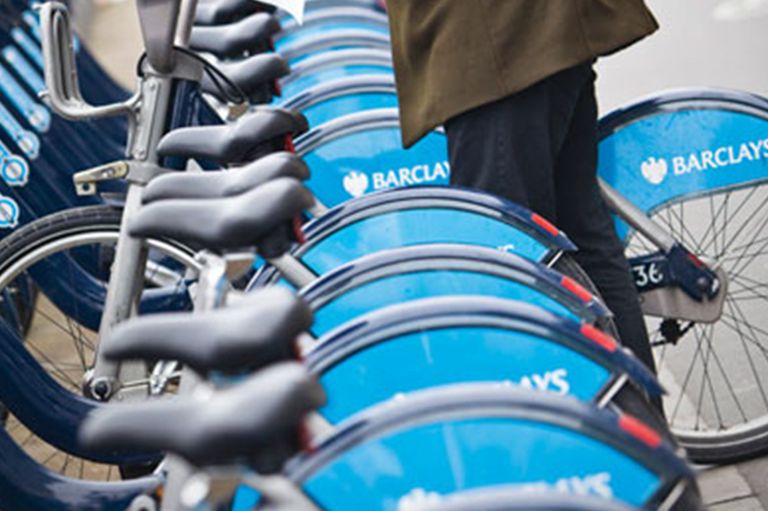 Santander has been confirmed as the new title sponsor of London's cycle hire scheme, taking over from Barclays in a deal worth over £7m per year.
The Spanish bank beat out Coca Cola in the race to sponsor the 'Boris Bikes' and will pay £6.25m a year for the rights, with another £1m paid annually to promote and grow the scheme - an increase on the £5m a year Barclays paid.
Mayor of London, Boris Johnson, has come under fire for the Barclays deal, which reportedly failed to cover the costs of the scheme and was cut short by three years when the bank announced, in 2013, they were pulling out.
Johnson said of the new deal: "As everyone knows, London buses, phone kiosks and post boxes are red. In Santander Cycles, we have a new red icon symbolising the capital to Londoners, and the world. Santander's marketing expertise will help us take the Cycle Hire scheme to a new level, and I am thrilled to welcome them.
"With my Cycling Vision about to bear fruit in new Superhighways, Quietway cycle routes and better junctions, there will be more opportunities than ever for Santander Cycles. It couldn't be a better time to get involved in cycling."
The news was welcomed by Green politicians in the capital, who called for the scheme to be expanded, especially in areas of south London.
Assembly member Darren Johnson said: "The mayor should be using the extra money to review the whole way that cycle hire works. There are still complaints about over charging and the lack of compatibility with Oyster or wave and pay."
The new £43.75m deal is the largest public-sector sponsorship in the world and will see 11,500 bikes and 748 docking stations rebranded with the bank's red colours.