London Cycle Hire scheme to expand to Queen Elizabeth Olympic Park
Eight new docking locations will be stationed within the Olympic Park, with space for 320 bikes, by early 2016 as the London Cycle Hire scheme continues to expand.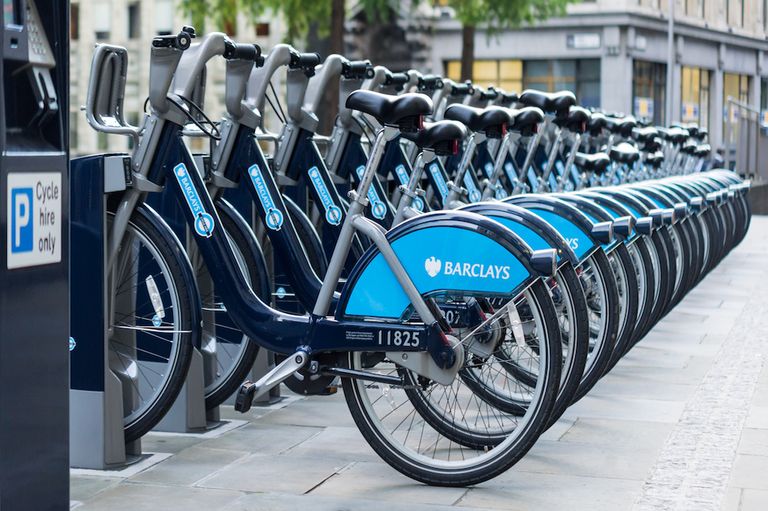 Mayor of London Boris Johnson has confirmed plans to expand the city's Cycle Hire scheme to the Queen Elizabeth Olympic Park by 2016.
Eight new docking stations, with room for 320 bikes, will open up the 560-acre park to cyclists and link up with the existing hire scheme.
Transport for London's customer research shows that overall satisfaction for casual users sits at 85 per cent, with more than 35m hires made since the scheme began in 2010.
Johnson said: "Bringing our fantastic Cycle Hire scheme to Queen Elizabeth Olympic Park will be a major milestone in the continued 'delycrafication' of cycling in our city.
"The Park is already a wonderful place to spend time and the addition of a fleet of hire bikes will make it an even more enticing place to visit for Londoners and visitors to the capital.
"Whether you're an experienced cyclist or a total novice, I can think of no better way to take in all the sights of the Park than by hopping aboard one of our sturdy two-wheelers."
Work on the expansion will begin early next year and will be completed by early 2016.
The retailer has revived the Cycle Republic brand which it closed down in 2009, with a possible 30 stores set
Transport for London's Safer Lorries Scheme requires vehicles over 3.5t to be fitted with side guards and adapted mirrors in