London's Safer Lorries Scheme enters final phase
Transport for London's Safer Lorries Scheme requires vehicles over 3.5t to be fitted with side guards and adapted mirrors in an attempt to curb fatal collisions with cyclists.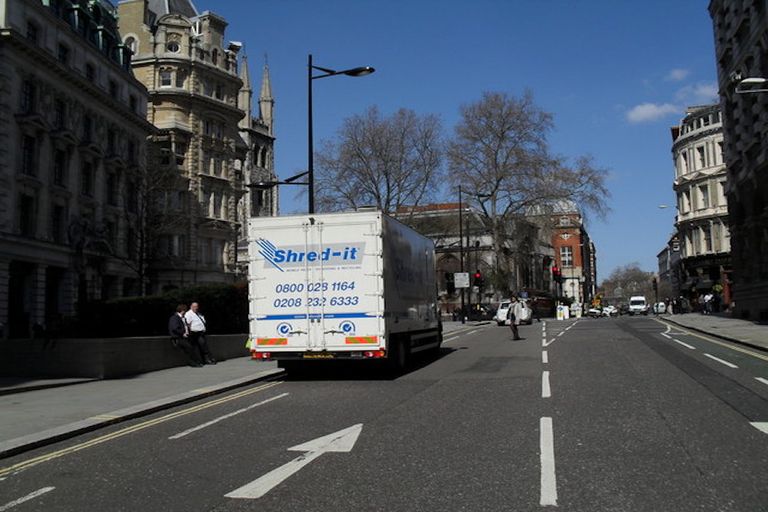 As Transport for London's Safer Lorries Scheme enters its final consultation period, the government body has announced that 90% of respondents to the initial consultation phase supported the plans.
In the scheme, all vehicles over 3.5t are required to fit with side guards and with mirrors that give the driver a better view of cyclists and pedestrians around their vehicles.
In the initial consultation phase, 90% of the 6,800 respondants were in favour of the plans, and now TfL and London Councils will consult on the draft legislation.
TfL's managing director of surface transport Leon Daniels said: "Improving the safety of London's roads is a top priority for Transport for London.
"Heavy Goods Vehicles, particularly construction related vehicles, are involved in a disproportionate number of fatal collisions with cyclists and pedestrians.
"The proposed Safer Lorries Scheme is a great partnership effort, which will ensure that the minority of HGVs that still operate on our roads without effective basic safety equipment are required to fit this. This will save lives and ensure a level playing field for operators."
The Safer Lorries Scheme is part of TfL's Cycling Safety Action Plan, which aims to make cycling in the capital safer between now and 2020.
The scheme would be policed 24 hours a day, seven days a week in the same area as the London Low Emission Zone, with the ban potentially set to go into force next summer.
More information can be found at www.tfl.gov.uk/cycling
Wandsworth High Street is the latest gyratory road system to be marked for improvement, with some roads being accessible only
The consultation period for Transport for London's plans to build an 18-mile segregated cycle route across London is set to