New organiser comes forward to save Reading Track League
An article in Cycling Weekly alerted a local rider who has offered to run the 60-year-old league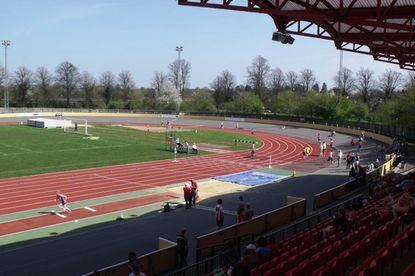 Racing will continue at the Reading Track League, after a plea for a new organiser and new helpers was successfully met.
Cycling Weekly reported last month how the spring to autumn league was likely to end unless new personnel was found to run the competition that takes place on the town's 459m Palmer Park outdoor track.
Outgoing organiser Richard Poole was contacted by a local rider who noticed the request in the October 22 edition of CW and who stated his intention to run the league.
"I'm not even sure if he has any history of track racing, but he lives close to the velodrome and he has said he will run everything. The league is good to go again," Poole said.
>>> Cycling Weekly Reader Poll 2015: Vote now!
Two further people have offered their services at points throughout the season, including working the transponder system, which categories results into age and gender results immediately.
Poole added: "It's great that the league has been saved but we still need more people. Someone has suggested getting all riders to volunteer their services on just one occasion throughout the season and if that can materialise then that would be ideal."
Racing has been running at the track since 1955, but earlier this year the league was delayed due to immediate repairs needing to be carried out on the track.
People wanting to volunteer or find out more information can contact Richard on 01189 867144 or via email on r.poole@btinternet.com.
Thank you for reading 5 articles this month* Join now for unlimited access
Enjoy your first month for just £1 / $1 / €1
*Read 5 free articles per month without a subscription
Join now for unlimited access
Try first month for just £1 / $1 / €1