New Pannier website aims to make cycle touring easier
Dedicated cycle touring resource, Pannier, has launched with the aim of helping tourers plan and prepare for their trips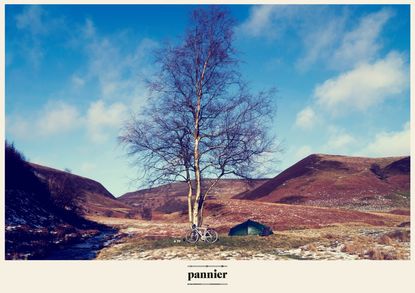 If you're looking to get in to cycle touring this year, or whether you're just looking to make the whole planning process easier, then new dedicated touring website, Pannier could be the one for you.
The site, as well as being well designed and aesthetically pleasing, claims to want to "inspire and enable more people to experience the Great Outdoors from the saddle of the bike" by allowing users to share routes, stories and source touring equipment quickly and easily.
Essentially, Pannier wants to bring cycle touring into a modern age, with a new app to go alongside the website, riders can view, plot and share routes and points-of-interest for other users.
But Pannier will also remain true to one of the cores of cycle touring it says, with a photography driven site that encourages riders to enjoy and take in their surroundings that make cycle touring worthwhile.
"Pannier needs to be accessible to cyclists of all mindsets and levels inspiring and enabling people to pedal off on their first tour," said founder Stefan Amato, "as well as providing a platform for more experienced travellers to fuel their cycle of wanderlust and plan their next tours.
"Curating Pannier has been interesting and rewarding, and I am excited for the road ahead."
You can find more information about Pannier by visiting www.pannier.cc.
Thank you for reading 20 articles this month* Join now for unlimited access
Enjoy your first month for just £1 / $1 / €1
*Read 5 free articles per month without a subscription
Join now for unlimited access
Try first month for just £1 / $1 / €1