One Pro Cycling announce three-year partnership with Boardman Bikes
UCI Continental team One Pro Cycling will be riding Boardman Bikes for the next three seasons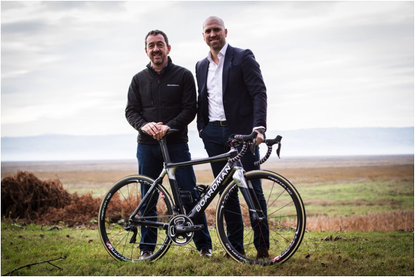 One Pro Cycling will ride Boardman Bikes until the end of the 2019 season, having struck a three-year partnership as bike sponsor.
Following the withdrawal of Factor Bikes as the team's bike sponsor in the autumn and the subsequent knock-on effect it caused with One Pro being forced to drop down to Continental level because of the funding shortfall, this news is a welcome change of tone for the team and continues their commitment to racing British branded bikes.
One Pro's 12 riders will also be able to take advantage of the manufacture new performance centre, including the cycling-specific wind tunnel.
"I am delighted to welcome Boardman as One Pro Cycling's official bike sponsor," Matt Prior, One Pro's CEO, said.
"From our initial meetings I was hugely impressed by the way they operated and their vision for the future. This is a brand that is clearly heading in the right direction and doing it the right way.
"I am thoroughly looking forward to working with Chris and all the staff at Boardman. To be working with a British bike brand is something I've always wanted for One Pro Cycling and this I'm sure is the start of a very successful relationship for both parties."
Chris Boardman commented: "It's great to be back in the peloton and even better to be doing it with a fantastic UK team. Along with the opening of our performance centre, 2017 promises to be an exciting one".
One Pro's 12 riders - that includes sprinter Steele Von Hoff and new signing Tom Stewart but not Chris Lawless who has since signed for Axeon Hagens Berman - will race on the Boardman Air 9.8; the Boardman TTE 9.8 will be used in time trials and the training bike will be the Boardman SLR Race 9.8
Prior told CW in November that after Factor's withdrawal, a number of big named brands had been in contact about partnering up with his team. It remains his intention to see the team compete at WorldTour level in the future, and he is confident that they will race under a Pro-Continental licence once again in 2018.
"We have brands who have since heard what has happened to us and have contacted us because they want to jump on board to partner up with One Pro Cycling," Prior said in November.
"Big British brands who have seen what this team is trying to do and they want to be part of it because they see it as such a positive thing."
Boardman Bikes will also provide bikes to the Podium Ambition women's team in 2017 as part of their two-year contract that started in 2016.
Thank you for reading 5 articles this month* Join now for unlimited access
Enjoy your first month for just £1 / $1 / €1
*Read 5 free articles per month without a subscription
Join now for unlimited access
Try first month for just £1 / $1 / €1