Quick Step set to use Merckx bikes in 2010 after Specialized divorce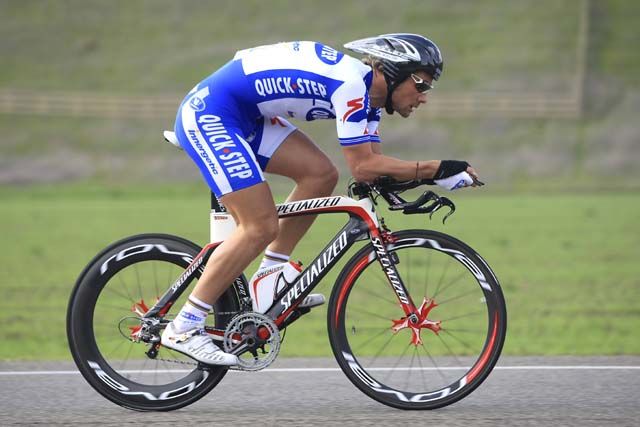 The Quick Step team looks set to use Merckx bikes in 2010 after a sudden divorce from US bike brand Specialized.  
Quick Step and Specialized announced their divorce this morning and then Quick Step team manager Patrick Lefevere called a press conference for 2:30pm CET to formally announce his new bike sponsor. According to reports in the Belgian media, Merckx will replace Specialized as bike sponsor at Quick Step.
Specialized is expected to switch their sponsorship to Alberto Contador and the Astana team.
Lefevere is probably livid that his team has been dumped so that Specialized could secure Tour de France winner Alberto Contador but diplomatically thanked Specialized for their support in the last three years as the team dominated the spring classics.
"Specialized has been a big part of those results by developing bikes and equipment that give the riders a real edge. I want to thank Mike (Sinyard) and the Specialized team for their support," Lefevere in a joint press release.
Specialized president Sinyard thanked the team for raising awareness of his company's brand and helping to develop his bikes. "We are grateful to the team and the riders for these contributions," said Sinyard.  
On Monday it was reported that Specialized agreed a personal deal with Alberto Contador worth 700,000 Euro. Specialized refused to confirm the deal but rumours have been circulating for a while that the US team was no longer happy with its Quick Step sponsorship.
Specialized already sponsor the Saxo Bank team and so now look favourites to have what they have always envied rivals Trek for: the bragging rights to being the Tour de France winning bike.