RABOBANK "TOOK RIGHT DECISION OVER RASMUSSEN AT TOUR"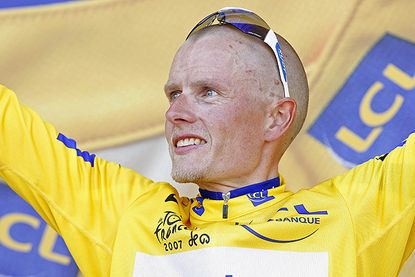 An independent inquiry has said that Michael Rasmussen?s lying about his whereabouts was sufficient grounds for his former team, Rabobank, to expel him from the Tour.
The inquiry rules that Rasmussen?s defence - that he lied, saying he was in Mexico, rather than Italy, for personal reasons - was not ?credible?.
However, Rabobank are not given the complete all-clear - the report says that Rasmussen should not have been permitted to start the Tour.
Former team manager Theo de Rooj is criticised for not realising that it would have been better to leave Rasmussen off the Tour start list.
Finally the UCI are attacked for acting with ?insufficient credibility?. The report says the UCI ?must be more professional about its own doping regulations.?
RELATED LINKS
Rasmussen admits lying to UCI
Thank you for reading 20 articles this month* Join now for unlimited access
Enjoy your first month for just £1 / $1 / €1
*Read 5 free articles per month without a subscription
Join now for unlimited access
Try first month for just £1 / $1 / €1