RAYNER RIDERS FOR TOUR OF IRELAND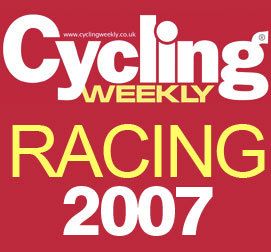 A four-man Dave Rayner Fund squad will be hoping to repeat last year?s success in the 2007 Junior Tour of Ireland, when Luke Rowe won the overall.
The team of Sam Webster, Nathan Edmonson, Sam Freeman and Tom Skubala are taking part in the event to gain valuable experience, but will go for the overall if the opportunity arises. Rowe has now been picked up by British Cycling?s Olympic Development programme and will not defend his win.
?Really, we?re looking for the lads to gain some experience,? said Keith Lambert of the Dave Rayner Fund. ?Events like the Junior Tour of Ireland really help to bring young riders on to the next level.?
?Obviously we?re hoping for the same again as last year, when we won it, but it?ll be a great experience whatever happens.?
The six-stage Junior Tour of Ireland runs from Tuesday, July 10 to Sunday July 15, 2007, based around Castlebar, County Mayo. It is open to riders aged between 16 and 18 years old.
The Dave Rayner Fund was founded in November 1994 following the death of professional cyclist Dave Rayner. The Fund pays for young riders to gain experience riding on the continent. Former Rayner riders include David Millar and Charly Wegelius, who are both riding in this year?s Tour de France.
Dave Rayner Fund: www.daveraynerfund.com.
Junior Tour of Ireland: www.juniortour.org.
Thank you for reading 5 articles this month* Join now for unlimited access
Enjoy your first month for just £1 / $1 / €1
*Read 5 free articles per month without a subscription
Join now for unlimited access
Try first month for just £1 / $1 / €1