Renovated Herne Hill pavilion to open on March 30
London's Herne Hill velodrome's pavilion has been renovated and is set to be opened on March 30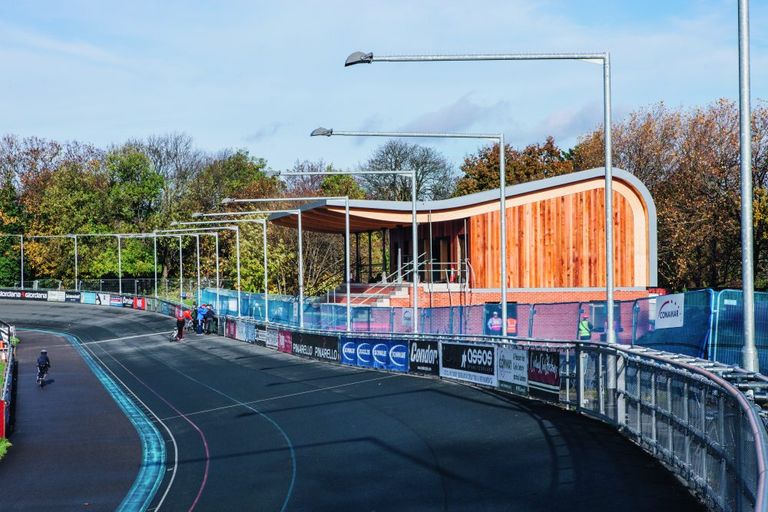 London's iconic Herne Hill velodrome has undergone a series of facelifts and its new pavilion is set to open on March 30.
The new pavilion, the third stage of the Save the Velodrome campaign, was funded by a £750,000 National Lottery grant and will be opened by local politicians.
The 450-metre track has developed a child's track in recent years and installed floodlights, and the pavilion is the latest development.
>>> A look at Herne Hill Velodrome's new pavilion
The pavilion, which is a similar size to the previous one, includes changing rooms, a club room and a meeting room. Friends of Herne Hill Velodrome raised £89,000 in just two weeks to enable the furnishing of the pavilion.
Charles Johnston, Director of Property at Sport England, said: "We are delighted to provide £750,000 of National Lottery funding to help deliver this fantastic pavilion.
"Already famous for its 450 metre cycle track, the new pavilion will help positon the velodrome as a first-class venue ideal for everyone in the local community and beyond, and cater for both keen cyclists as well as those who are new to the sport.
"We look forward to the next exciting chapter in the story of this 1948 Olympic cycling venue and congratulate all involved."
>>> Icons of cycling: Herne Hill Velodrome
Herne Hill, whic opened in 1891, has launched the careers of some of Britain's finest ever cyclists, including Sir Bradley Wiggins.
Since 2012, track usage has doubled and the future of the site has been secured for another 99 years, after an agreement with the land's owners, The Dulwich Estate, and British Cycling.