Ride series to raise funds for the National Cycle Network
Sustrans organises series of rides, including Land's End to John o'Groats over June 27-July 13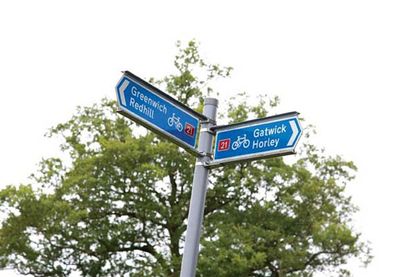 A series of rides that it is hoped will attract thousands of participants will help maintain National Cycle Network (NCN) routes.
Sustrans has announced details of its five fundraising rides of this year that include a specially-designed route of Land's End to John O'Groats (LEJOG) via routes of the NCN.
The charity have managed the 14,000+ miles of NCN since the first route was opened in 1984 and last year launched their initiative that allows people to sponsor a mile of the route for £30.
The LEJOG ride (June 27-July 13) will span 17 days and 1,040 miles and is to incorporate the most popular NCN paths in the country.
Riders will make head north via the Camel Trail in Devon, the Bristol to Bath path, Lancashire's Forest of Bowland and take in the Lochs and Glens in Scotland.
>>> 1000 miles later: Land's End to John O'Groats
LEJOG costs £1,500 and requires a minimum of £1,000 to raise per entrant. The trip price includes accommodation, food and mechanical and first aid back up.
Other events include the Coast to Coast ride (May 2-4), Bath to Bournemouth (May 16-17), London Nightrider (June 6/7) and the Coasts to Castles (September 12-14).
"(They) are all fantastic events and the money raised will go towards the maintenance of the Network," Kate Jones of Sustrans said.
For more information visit the Sustrans website.
Thank you for reading 20 articles this month* Join now for unlimited access
Enjoy your first month for just £1 / $1 / €1
*Read 5 free articles per month without a subscription
Join now for unlimited access
Try first month for just £1 / $1 / €1