Schleck crashes on training ride, needs stitches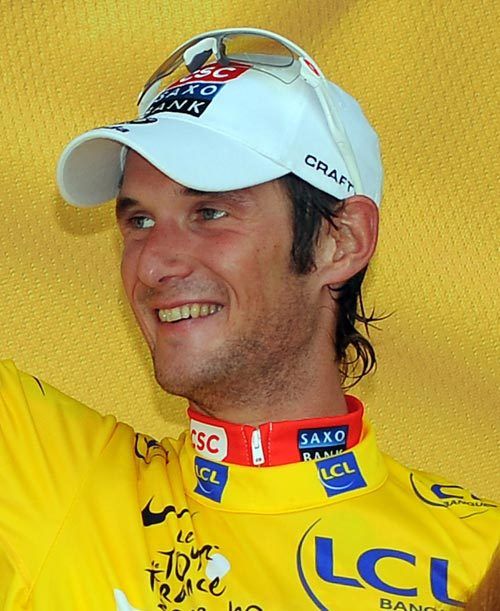 Frank Schleck crashed heavily during training ride yesterday, putting his early season goals in jeopardy.
The Saxo Bank rider lost control of his bike after his front wheel slipped on a descent, sending the rider from Luxembourg tumbling to the floor. He was immediately taken to hospital, where he required seven stitches to repair a gash on his chin.
After being stitched up, Schleck underwent further examination to determine whether he sustained a fracture to his wrist - but was given the all clear for broken bones.
"My chin is stitched up and my wrist has a big swelling," said Schleck. "I guess I should consider myself lucky that nothing is broken.
"This doesn?t come at a convenient time, since I?m in really good shape after Paris-Nice and I hope to get back into racing as soon as possible."
"We need Frank to be back racing as soon as possible and since nothing is broken we had the possibility to send him to do the cobblestone races in Belgium next week," Saxo Bank sports director Kim Andersen commented.
"Since these races are demanding on the whole body, it?s better to wait and then have him come back 100 per cent fit in the race in France where we should have a good possibility to make some results with him and Jens Voigt."
Schleck will now race again at the Criterium International at the end of March.
This latest incident comes on the back of Saxo Bank team-mate Fabian Cancellara's non-appearance at Saturday's Milan-San Remo due to illness to add to the Danish team's woes.
RELATED LINKS
Cancellara opts out of Milan-San Remo
Frank Schleck: Rider Profile