SCHUMACHER TO SUE FRENCH ANTI-DOPING AGENCY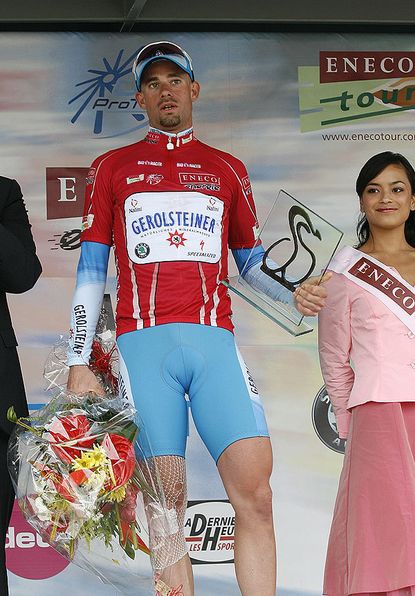 Stefan Schumacher - who tested positive for blood-boosting drug EPO during the Tour de France - has confirmed via his lawyer that the he is in the process of suing the French Anti-Doping Agency (AFLD) for defamation.
The German rider won both individual time trials in the 2008 Tour de France and played a key role in several other stages in the race. He subsequently tested positive for the new EPO product CERA when blood samples taken during the Tour were re-tested after the event. He is denying any involvement in doping.
Michael Lehner, Schumacher's lawyer, has issued a statement saying that the positive test results were 'distorted' as a result of 'a number of possibilities', which include contamination or the mixing up of riders' samples.
Schumacher and his lawyer are demanding an immediate end to any proceedings against him, and want a full retraction.
Lehner also claimed that Schumacher is currently training in Cyprus and has applied to the German Cycling Federation for a 2009 racing licence.
Schumacher was suspended from his Gerolsteiner squad in the light of the positive tests.
RELATED LINKS
Piepoli faces two-year ban for taking EPO
German cycling federation confirms Schumacher positive
Schumacher tests positive at Tour de France
Thank you for reading 5 articles this month* Join now for unlimited access
Enjoy your first month for just £1 / $1 / €1
*Read 5 free articles per month without a subscription
Join now for unlimited access
Try first month for just £1 / $1 / €1