More Than Sport begin fundraising for family of deceased Kenyan Cyclist
A fundraising campaign has been launched for the family of Kenyan Riders cyclist John Njoroge Muya who died from injuries sustained at the Tour of Matabungkay in October.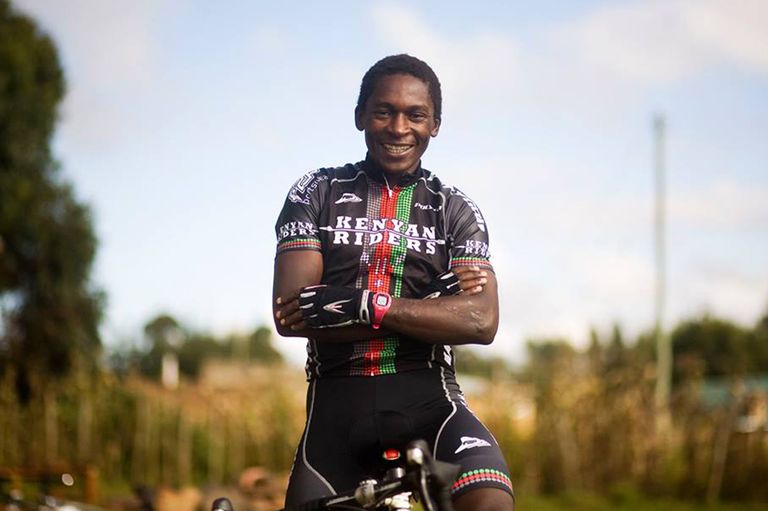 More Than Sport has launched a campaign to raise at least $20,000 for the wife and son of Keyan Riders cyclist John Njoroge Muya.
The campaign, which has so far raised $7,997, aims to raise what would have been 18-24 months salary for his family to help cover their living costs, invest in savings for his one year old son's education and pay for training as Njoroge's wife becomes the sole breadwinner for the family.
Any additional money raised will go into the John Njoroge Muya Scholarship Fund to help provide education for promising young Kenyan cyclists.
Njoroge died from the injuries he sustained after colliding with a car on stage two of the Tour in the Philippines.
Although an ambulance was at the scene immediately, his injuries were so severe that he died in hospital.
Njoroge had won the 10km time trial earlier in the Tour, and was carrying the yellow jersey at the time.
The Kenyan rider also competed in the men's individual time trial and men's road race at the Glasgow 2014 Commonwealth Games.
You can donate to the campaign on the More Than Sport website.
Thank you for reading 5 articles this month* Join now for unlimited access
Enjoy your first month for just £1 / $1 / €1
*Read 5 free articles per month without a subscription
Join now for unlimited access
Try first month for just £1 / $1 / €1