Strava world-record-chasing rider still on target
Yorkshireman Richard Nutt is second in Strava's June mileage chart with 1845.8km cycled so far this month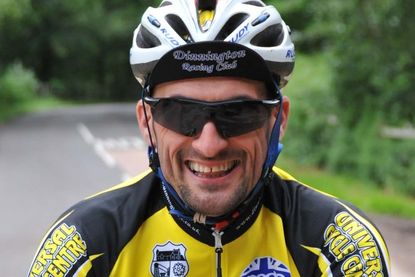 What is effectively the world's biggest mass participation cycling event is hotting up. The Strava June MTS Challenge, where anyone can register to see how far they can ride in the month with most daylight, is turning into a serious competition. And Richard Nutt from Rotherham is still right up at sharp end.
As of this afternoon, 119,464 people from around the world had registered, and between them they've ridden over 21 million kilometres. Leading them all is Dave Pecuch of Montreal, Canada with 2033.3 kilometres. But Nutt isn't far behind in second place with 1845.8 kilometres. While Gabriele Aquistapace from Lombardy in Italy is third with 1659.9. Suffolk's Cindy Parsons is first lady with 1594.6 kilometres, as well as being sixth overall.
Nutt fell back a bit last Wednesday when he suffered some bike problems, but his club mate and owner of the Universal Cycle Centre in Maltby, South Yorkshire, Dave Marsh came to the rescue and built him a new bike ready for an early start the next day.
"I got a good ride in, starting early on Thursday with Andrew Marsh. We went from Rotherham, thought the back lanes around Southwell then up Trent to Epworth. Then on Sunday I rode to Cleethorpes and back with the club, my ninth Rotherham to Cleethorpes and back this year. In the main though I've been sticking to early morning rides before work, when I've had company from another friend, Al Heighton, and a longer ride after work," he told us yesterday between rides.
Pecuch has done more rides, 23 to Nutt's 18, but Nutt should be able to close somewhat this week without the down time he had due to mechanicals in the middle of last week. Some extra-early starts and a big weekend might see him back in the lead for the half way mark this weekend.
You can follow the slow burning battle on the Strava June MTS page.
Richard Nutt from Rotherham looking to clock up the most kilometres during June on ride logging website Strava
Thank you for reading 20 articles this month* Join now for unlimited access
Enjoy your first month for just £1 / $1 / €1
*Read 5 free articles per month without a subscription
Join now for unlimited access
Try first month for just £1 / $1 / €1