Study: Government could prevent 12,000 deaths and save nearly £10 billion if cycling targets were met
And that's just in England and Scotland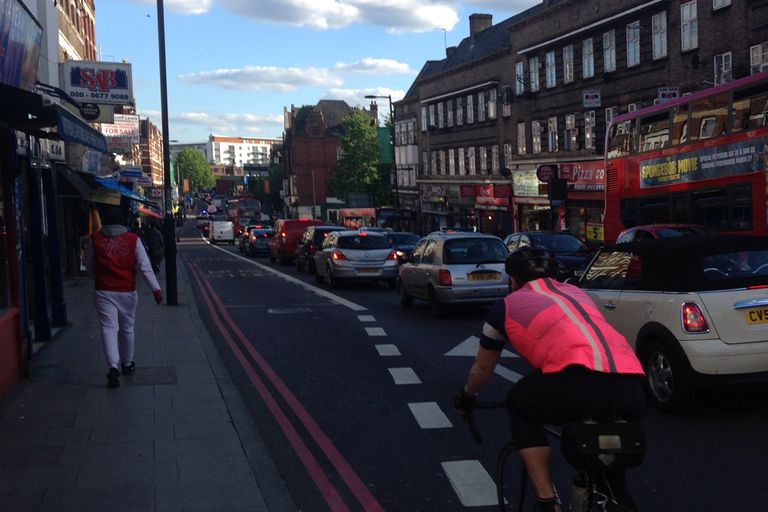 Hitting official targets to get more people cycling and walking could prevent thousands of deaths and save billions of pounds, according to a study released on Monday.
The Air Quality Benefits of Active Travel report, completed by sustainable transport charity Sustrans and environmental consultancy Eunomia, used a new model to measure the benefits of reduced motor emission as more people walk and cycle, and the effect that this has on personal exposure to poor air quality, giving startling results.
The study looked at the aim to double journeys by bike and increase walking in the Cycling and Walking Investment Strategy for England, and the target of 10 per cent of everyday journeys being taken by bike as set out in Scotland's Cycling Action Plan.
>>> Cut speed limits, fix potholes, and give priority to bikes to improve cycling safety, London mayor told
According to the report, more than 8,300 deaths from air pollution could be prevented in England over the next 10 years, and a further 4,000 in Scotland, if the targets were met.
This would also bring large savings to the economy, with the report saying that £567 million would be saved each year in England, and £364 million each year in Scotland, meaning combined savings of more than £9.3 billion over a 10-year period.
Reacting to the report, Sustrans CEO Xavier Brice urged government to take action to prioritise walking and cycling to provide benefits to the health of the nation and the economy.
>> Benefits of cycling to work outweigh damage caused by pollution, study claims
"At a time when road transport is responsible for the majority of air quality limit breaches in the UK, it has never been more important to reduce the number of motorised vehicles on our roads," Brice said.
"The new findings reiterate that walking and cycling has a huge role to play in tackling the air quality crisis that causes tens of thousands of premature deaths every year. If we are to make a major modal shift, we need to provide a network of direct protected cycle routes on roads in addition to quieter routes across the UK.
"We're urging governments at all levels to include funding for walking and cycling infrastructure in their Clean Air Plans and the UK Government to prioritise investment in active travel as part of wider urgent action to make air safe again."