Cut speed limits, fix potholes, and give priority to bikes to improve cycling safety, London mayor told
Report calls on mayor to do more to encourage cycling in outer London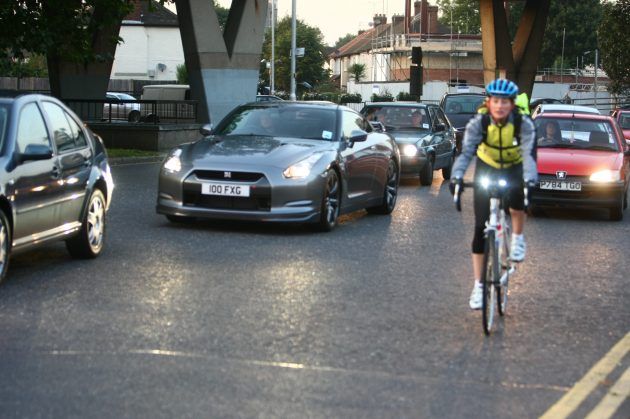 Speed limits in outer London should be cut to 20mph, potholes fixed, and priority given to cyclists at junctions, according to a report released on Monday by the Transport Committee of the London Assembly.
The report, entitled Hostile Streets: Walking and Cycling at Outer London Junctions, aims to highlight problems and opportunities with increasing levels of walking and cycling in outer London, including suggesting looking into the recommendations of British Cycling's Turning the Corner campaign.
This would see London take on the same rules as many western European countries, where pedestrians and cyclists travelling straight across a junction are given right of way over turning traffic. Research has shown that not only would this help to improve safety at junctions (where the vast majority of serious crashes take place), but would also improve traffic flow and reduce congestion for motorists.
>>> Mugged for a bike: London 'bike-jacking' victim tells of violent incident that saw him punched in the face
The report also suggested that Transport for London (TfL) should look at the further extension of 20mph speed limits onto more roads in outer London, saying that a reduction in vehicle speeds would encourage more people to walk and cycle in the capital as they are likely to feel safer, and would also fit with the mayor's aim of seeing no one killed or seriously injured on London's roads by 2041.
As well as calling on TfL to carry out improvements to dangerous junctions, it also suggested that it should become standard procedure that TfL and its contractors should check for major defects in the surface for cycling within 250m of any roadworks, identifying them and reporting them for repair.
Caroline Russell AM, who sits on the London Assembly Transport Committee, said that the report highlighted the serious challenges when it comes to increasing levels of cycling and walking in outer London.
"The reality our investigation uncovered, is that many roads in outer London sever communities and are hostile places for people getting about on foot and by bike.
"While I'm pleased to see walking and cycling is at the forefront of the Mayor's Healthy Streets approach and draft Transport Strategy, there is a lot to be done in outer London where most of the untapped potential lies."
>>> New cycling and walking bridge for London: plans released
Chris Boardman, British Cycling policy advisor and current cycling commissioner of Greater Manchester, also called on Mayor Sadiq Khan to priorities cycling and walking in outer London.
""When cycling and walking is prioritised, it becomes safer and a more attractive option. More people that are enabled to complete short journeys by foot or on their bike rather than behind the wheel of a car is the most positive step we can take towards a long-term reduction in congestion on our roads."