New cycling and walking bridge for London: plans released
Transport for London release plans for a cycling/walking bridge over the Thames connecting Rotherhithe and Canary Wharf, with public opinion sought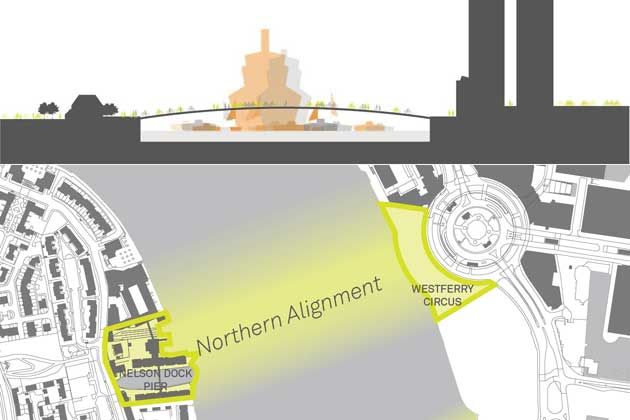 Transport for London has released plans for a proposed new cycling and walking bridge over the River Thames that would connect Rotherhithe and Canary Wharf. The plans have been released as part of TfL's public consultation for the project.
According to TfL, the proposal is just one of a number of new river crossing projects.
"This new river crossing would provide a direct and attractive route for pedestrians and cyclists travelling between south and east London helping to improve the share of trips being made by walking and cycling in line with the Mayor's aim for 80 per cent of Londoners' trips to be on foot, by cycle or by using public transport by 2041," said TfL in a statement accompanying the online consultation.
>>> Plans to ban bikes from Oxford Street criticised by former London cycling commissioner
The proposed bridge would help people travelling to and from work in the Canary Wharf and Canada Water area, with demand for cycling and walking infrastructure predicted to rise.
The bridge would link up to existing and newly proposed Cycle Superhighways on both sides of the river in addition to the Thames Path. Three locations for the bridge were unveiled.
Watch: Five commuting tips
TfL says that the project would use a navigable bridge, which would allow it to be opened for the passing of large vessels along the river.
Public exhibitions for the new plans will be available at several times and locations in Canary Wharf and Rotherhithe as part of the consultation process.
After this initial consultation, designs will be drawn up and put out for a second public consultation in 2018.