Surrey cyclist fined for riding along M25 to get to Heathrow
A man is caught cycling along the M25 on the way to Heathrow and handed an on-the-spot fine by Surrey Police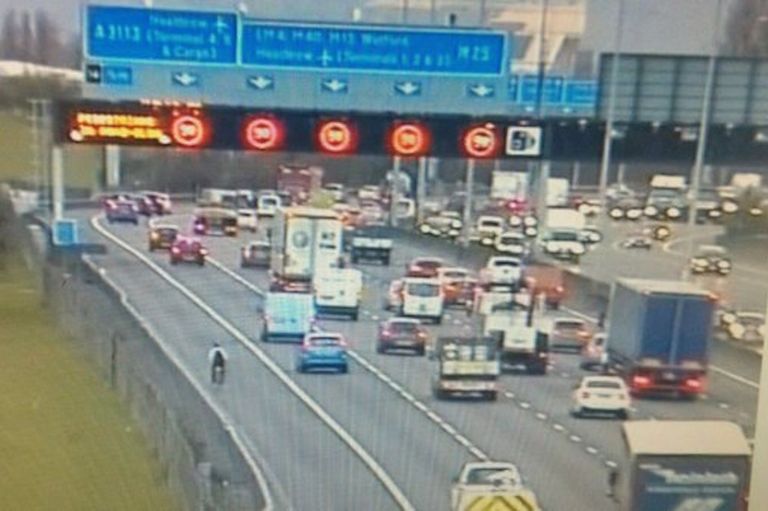 Ever find yourself running late for a flight and think you'll just get on your bike and ride to the airport to avoid traffic?
Well one fella got himself pulled over by the cops in Surrey for cycling along the hard shoulder of the M25, reportedly on his way to Heathrow.
>>> Dr. Hutch: cycling on motorways
The Surrey Road Cops Twitter feed posted a picture of the chap riding along shortly before he was apprehended and presumably given a lift to safer place.
The police tweeted: "A cyclist has just received an on the spot fine after being caught cycling on the M25 trying to get to Heathrow", which attracted dozens of retweets and favourites.
Police finding cyclists riding on motorways is a surprisingly common occurrence, it seems, with another guy in Scotland being snapped pedalling up the M8.
In 2014, several international cyclists were stopped from riding on M80 in Glasgow after they landed for the Commonwealth Games