Teenage drink driver jailed for five years after killing charity cyclist
Beth Mackie, 19, is jailed for five years after admitting death by dangerous driving after killing Christian Smith in March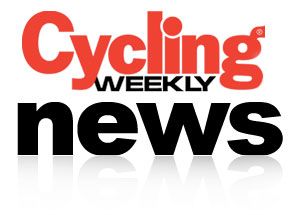 A teenage drink driver has been jailed for five years for killing a father of three who was in the middle of a 24-hour cycling challenge in Kent.
Christian Smith, 38, was hit by Beth Mackie, 19, while riding between Herne Bay and Chestfield at around 4am on March 22 as he was completing the final leg of his 248-mile journey around Kent for charity.
Mr Smith had been joined in a car by his wife Katie on parts of the ride, who was driving several car lengths ahead of her husband at the time of the incident.
Amy Packham, prosecuting, said: "Mackie's car struck Mr Smith from behind, causing him to go up and land behind her. Mrs Smith heard a noise and assumed her husband had been hit.
"She saw a car approaching at speed and had to take avoiding action and pull on the verge."
Mrs Smith told the court: "A gaping hole has been left in our lives which can never be filled. My life is now one long day trying to make sure my children's lives are as normal as possible.
"My partner has gone. I try to fill my time so I do not have to face reality. Nothing could have prepared me for how I feel."
In sentencing Mackie, Judge Adele Williams said that while the defendant, who was more than double the legal drink-drive limit when the incident occurred, was clearly devastated by the events, it was nothing compared to the anguish suffered by Mr Smith's family.
"You had been to a nightclub consuming cocktails and vodka," Judge Williams said.
She added: "Of course, you did not set out to kill anyone but it was grossly irresponsible of you to drive while unfit through alcohol."
Source: Kent Online