These 150 vintage Italian racing bikes could be yours for just £52,000
A man named Stefano is flogging his collection of vintage Italian racing bikes, all made between 1945 and 1990, on eBay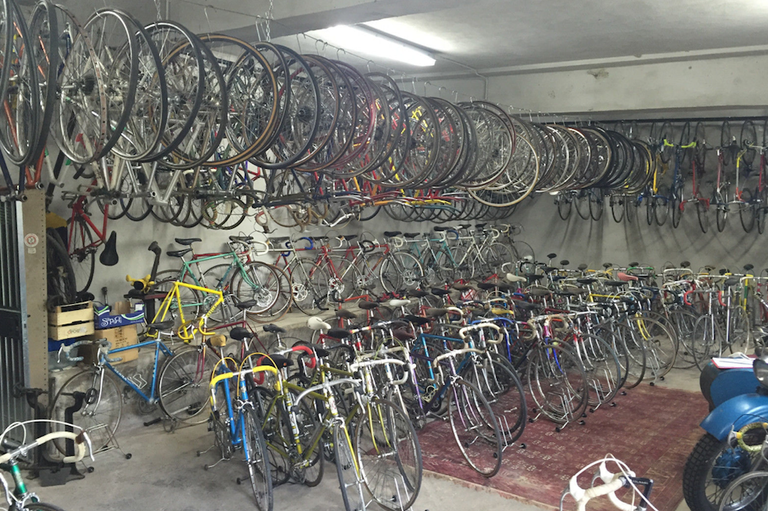 Do you have an obsession with vintage Italian racing bikes? Yes? Do you have a spare £50,000? Yes? Well get in contact with Stefano and you can add his 150 bikes to your collection.
Stefano, from Agello in Italy, has taken to eBay to flog his 150-strong collection of classic bikes and they all look in pretty good condition, judging by the many pictures he has provided.
The collection boasts a host all the well known brands: Bianchi (yes, in celeste blue), Colnago, Coppi, Battaglin, Pinarello, Moser and a lot more, all made between 1945 and 1990 - none of this carbon fibre rubbish.
Stefano has put them on eBay for $80,000 (approximately £52,000), but insists he is flexible on the price if you're a little short. He's also throwing in a trip to Italy - including flights and accommodation - for you to have a look at the bikes before you buy them.
If you don't have £50,000 knocking around at this time of year, Stefano has uploaded a number of pictures of his collection for you to ogle. Just don't accidentally click the 'buy it now' button...that would be an expensive mistake.