Tour de France Grand Depart in the UK generates £128m
The Tour de France cost everyone in Yorkshire £5, but for every £1 spent the economy benefitted by £5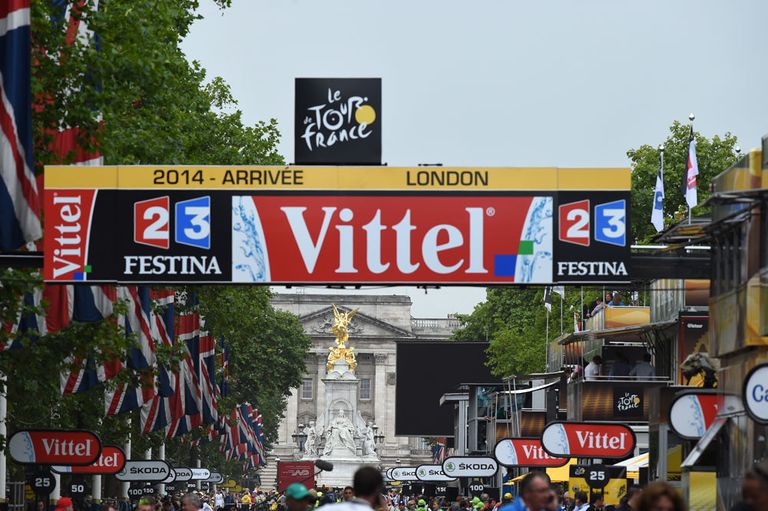 The visit of the Tour de France to the UK this year generated around £128m for the host areas, according to a report released today.
The 'Three Inspirational Days' report, commissioned by Leeds City Council, claims that 4.8m people watched the race from the side of the road, with 3.3m of those doing so in the first two days in Yorkshire.
It is also claimed that a quarter of everyone living in the Yorkshire and Humber region watched the race pass, plus over 100,000 people visiting from outside the UK.
Gary Verity, chief executive of Welcome To Yorkshire, said: "We're absolutely delighted the event brought so much money to the county to help businesses big and small, and there are benefits for the county which are impossible to measure - the profile of Yorkshire around the world has never been higher and this will have a lasting impact on visitor numbers and businesses for years and years to come."
The report, supported by UK Sport, Welcome To Yorkshire, Transport for London and TdFHUB2014 Ltd, added that around 30% of spectators have increased their own levels of cycling since the Tour.
Read the full report here.
The 100-day Yorkshire Festival, organised by Welcome to Yorkshire, generated almost £10m for the county's economy.
CW takes a closer look at the new, three-day stage race that will take place on these shores in May