Seven local authorities anxious to bring Tour de France back to Britain, says Yorkshire chief
Welcome to Yorkshire chief executive Gary Verity has said that no fewer than seven local authorities have put in requests to host the Tour de France Grand Depart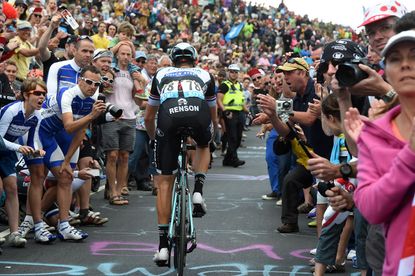 The astounding success of the Grand Depart in Yorkshire has sparked off a stampede from other areas of the country.
Amaury Sports Organisation (ASO) has had requests from no fewer than seven local authorities anxious to replicate Yorkshire's triumph.
The hunger for the Tour was revealed by Gary Verity, the man who brought the Grand Depart to Yorkshire, in an interview with his local paper.
"Christian Prudhomme (Tour de France race director) was still being contacted by people last week (including) seven different places in the UK who all say 'we want what they had in Yorkshire," Verity told the Yorkshire Evening Post.
Prudhomme is on record saying that the TdF "will be back" in Britain, after a Grand Depart which was "beyond our wildest expectations" but it's impossible to know when that might be. Next year's Grand Depart will take place in Utrecht, in Holland.
It was estimated that some six million people turned out to watch the British stages of the TdF 2014, and the 2015 race will have its work cut out to match the enthusiasm of the British crowds.
Verity thinks that the reason others are now trying to follow in Yorkshire's footsteps is obvious. "It's cycling and the event itself and how that can put a place on the map if you can take it live on TV in 190 countries in the world."
The 2015 Tour de France route will be unveiled by ASO on Wednesday in Paris, with historic climbs like Alpe d'Huez and the Mur de Huy expected to feature on the route.
Audacious bid to take Tour to Asia turns out to be a misunderstanding
Alberto Contador aiming for three consecutive Grand Tours after winning 2014 Vuelta a Espana
Thank you for reading 10 articles this month* Join now for unlimited access
Enjoy your first month for just £1 / $1 / €1
*Read 5 free articles per month without a subscription
Join now for unlimited access
Try first month for just £1 / $1 / €1