Trek Factory Racing reveals its pinstripe 2015 jersey
Fabian Cancellara and co will be decked out, once again, in pinstripes but Trek Factory Racing add a touch of white to help them stand out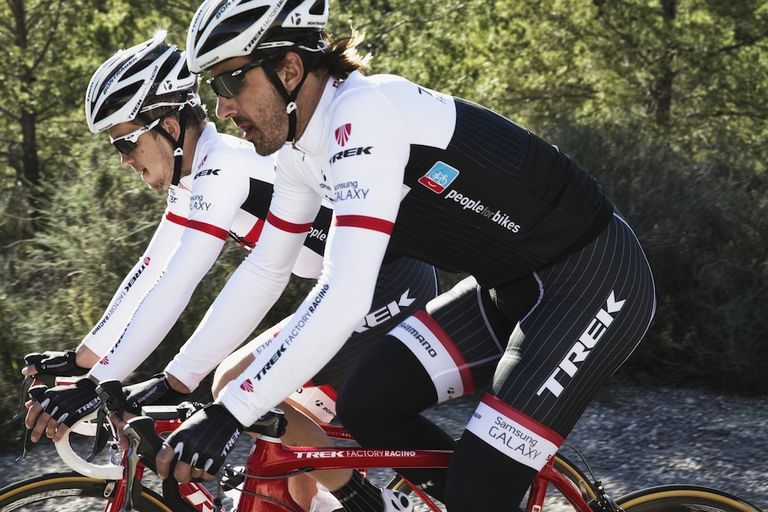 Trek Factory Racing revealed its new jersey design on Instagram this morning, with the team responding to fan requests as to what the kit should look like.
Retaining the pinstripes on the bottom of the jersey, Trek has added white shoulders and sleeves to help Fabian Cancellara and co stand out from the sea of black that will beset the peloton in 2015.
"The 2015 jersey is fast. It's serious. It's proud and classy. We listened to the fans and made changes to improve the visibility in the peloton," said Trek vice president Joe Vadeboncoeur.
"When paired with a white helmet and a viper red bike, our riders will be very visible. This is a kit that our fans can be proud to be seen in."
Trek Factory Racing general manager Luca Guercilena added: "I like our new jersey a lot and I'm glad to see the return of the pinstripes in the bottom part.
"With the addition of a large white section on the chest and shoulders and the red bikes we will be a force to be reckoned with in the peloton."