Twitter reacts to Sir Chris Hoy's ripped torso photos
Olympic track champion Sir Chris Hoy shows that he's still in good shape with Twitter photos, and causes a flood of responses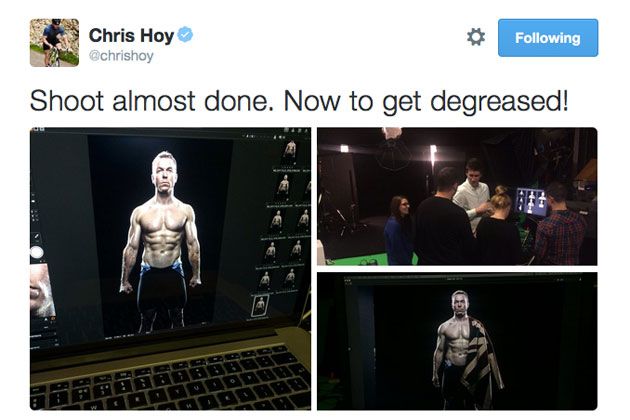 He may have retired from competitive cycling in 2013, but six-time Olympic track champion Sir Chris Hoy is evidently keeping himself in very good shape.
Hoy posted up some images of himself on Twitter captured during a photoshoot for nutrition company Science in Sport. The images show the 39-year-old Scotsman baring his torso, which looks in the same honed shape it was during the 2012 Olympic Games when he claimed the keirin and team sprint titles.
The photos caused a flood of replies on Twitter, with Mark Cavendish saying "When I grow up, I want to be @chrishoy".
Pro rider Adam Blythe replied to the 30-year-old Cavendish, saying: "When you grow up? Your [sic] already old mate!"
Scottish former road pro David Millar said: "That's exactly how I look these days @chrishoy... Minus the grease of course. #idontlooklikethat #ineedgrease"
To say that Hoy has completely retired from sport is incorrect. He has turned his hand to motorsport, where he recently won the European Le Mans title with Nissan team-mate Charlie Robertson.
Although the physical exertion of motorsport is on a different level to that of a track sprinter, you still have to keep yourself in shape. Hoy still rides, and is heavily involved in his bicycle brand and line of cycle clothing.
TV presenter Rav Wilding joked to Hoy: "Eat a burger Chris... please? Just for the rest of us?"
Others questioned whether Hoy's image had been doctored in Photoshop, or whether he had body-paint added to accentuate his physique.
The photo proved to me a bit too much for some, however.