When birds attack cyclists: first a crow, now a magpie (video)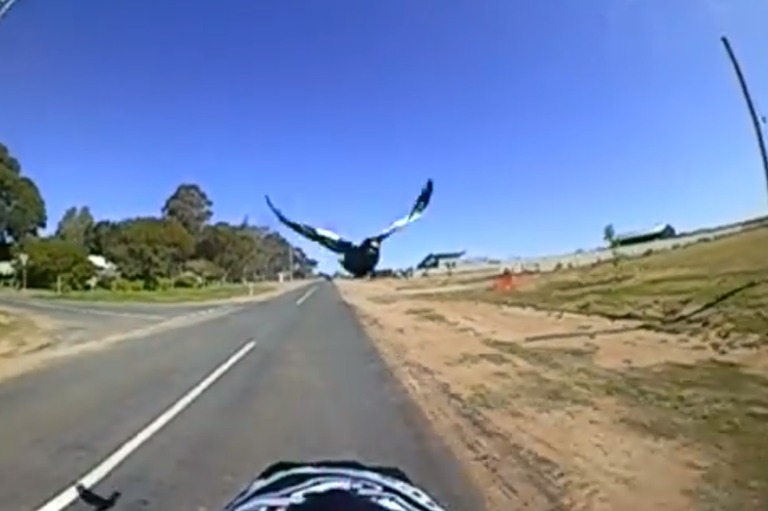 Our compilation of videos of the week featured a clip of a cyclist being repeatedly attacked by a crow and now a video of an Australian rider being pecked at by a magpie has surfaced.
Australian cyclist Ashley Dawson uploaded the video of him being swooped upon multiple times by the persistent bird in Mildura, northern Victoria.
Dawson was cycling down a deserted country road when the bird took a fancy to his cycling attire and on his numerous cameras he shot footage of the magpie trying to clip his clothing, falling back and then coming back for more.
The rider also held a camera at arm's length out to the side to capture the action, which makes you wonder if he put something on his clothes or helmet to attract the bird.
We've seen a few videos of animals going for cyclists in recent years, with the proliferation of helmet cams, with riders being knocked off by gazelles and deer while speeding along.