WHERE THE TOP PRO RIDERS ARE STARTING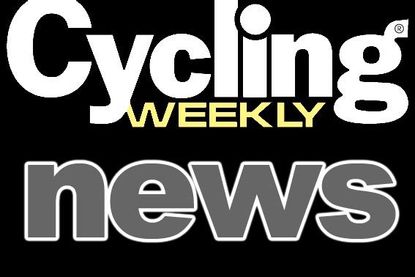 So where will the big stars of 2008 (not to mention a certain seven-times Tour winner) be starting their seasons in 2009?
Of all the top names, the rider we?ll see in action the soonest will be the one who?s raised the biggest expectations media-wise: Lance Armstrong in the Tour Down Under.
This is only logical, after a three-year break from racing. Now back from retirement, Armstrong wants to compare his racing condition with how the younger guns are doing as soon as possible. It also guarantees his cancer-consciousness raising exercise as wide an audience as possible.
Others are taking a very different path - like Lampre?s Alessandro Ballan, the World Champion.
Ballan?s been maximising on his rainbow jersey win by doing as much publicity work as possible over the winter. Plus he was racing well into October. The Italian Classics specialist will be starting almost three weeks after Armstrong, in the GP Etrusci in Italy on February 7.
Others will follow a season start that?s served them well in previous years. Cadel Evans (Silence-Lotto) will be back in action in the Tour of Andalusia, just like in 2008, whilst as usual Tom Boonen (Quick Step) prefers the more reliably hot weather of Qatar to make his season debut.
Those starting the latest will be two of Spain?s top riders: Alberto Contador will almost certainly kick off the year on February 18th, in the Tour of the Algarve. That?s almost a month after his Astana team-mate Armstrong, and is two weeks later than his 2008 debut, in the Tour of Mallorca.
But if you?re looking for riders who are really the least in a hurry Alejandro Valverde (Caisse D?Epargne) will be taking things the easiest of all. Valverde may not even start racing until as late as early April, given all his season?s objectives (Tour, Vuelta, World?s) are in the second part of the year.
As for their winter training, the most unusual (barring Armstrong) off-season probably goes to Alberto Contador. Contador spent time in Kazakhstan seeing his team bosses, in Tenerife with Lance Armstrong and in the south of Spain training in the mountains. 2009 has barely started - and Contador must already be sick of airports.
Lance Armstrong
Age: 37
Team: Astana
2008: retired
First race back: Tour Down Under (Jan 18-25)
Main objectives: Tour of Italy, Tour de France
Lance Armstrong: Rider Profile>>
Alessandro Ballan
Age: 29
Team: Lampre
2008: World Championships winner
First race back: GP Etrusci (Feb 7th)
Main objectives: Paris-Roubaix, Flanders
Tom Boonen
Age: 28
Team: Quick Step
2008: Paris-Roubaix winner
First race back: Tour of Qatar (February 1st-6th)
Main objectives: Milan-San Remo, Flanders, Roubaix, Tour de France green jersey
Tom Boonen: Rider Profile>>
Fabian Cancellara
Age: 28
Team: Saxo Bank
2008: Milan-San Remo winner, Olympic time trial
First race back: Tour of California (February 14th-22nd)
Main objectives: Milan-San Remo, Flanders, Roubaix
Mark Cavendish
Age: 23
Team: Columbia
2008: winner of 17 races, including four Tour stages and two in the Tour of Italy
First race back: Tour of Qatar (Feb 1st - 6th)
Main objective: Tour de France green jersey
Mark Cavendish: Rider Profile>>
Alberto Contador
Age: 26
Team: Astana
2008: Winner of Tour of Italy and Tour of Spain
First race back: Tour of Algarve (Feb 18th-22nd)
Main objective: Tour de France
Alberto Contador: Rider Profile>>
Cadel Evans
Age: 31
Team: Silence-Lotto
2008: Second, Tour de France
First race back: Tour of Andalusia (Feb 15th-19th)
Main objective: Tour de France
Cadel Evans: Rider Profile>>
Denis Menchov
Age: 30
Team: Rabobank
2008: Tour de France, fourth
First race back: Tour of Andalusia (Feb 15th-19th)
Main objective: Tour
Carlos Sastre
Age: 33
Team: Cervélo
2008: Tour de France, winner
First race back: Tour of California (Feb 14th-22nd)
Main objective: Tour de France
Carlos Sastre: Rider Profile>>
Andy Schleck
Age: 23
Team: Saxo Bank
2008: Tour de France, Best Young Rider
First race back: Tour of California (Feb 14th-22nd)
Main objectives: Paris-Nice, Liege, Tour de France
Alejandro Valverde
Age: 28
Team: Caisse D?Epargne
2008: Liege-Bastogne-Liege and Dauphine winner
First race back: beginning of April
Main objective: Tour, Vuelta
Alejandro Valverde: Rider Profile>>
RELATED LINKS
UCI launches new World Calendar
Thank you for reading 5 articles this month* Join now for unlimited access
Enjoy your first month for just £1 / $1 / €1
*Read 5 free articles per month without a subscription
Join now for unlimited access
Try first month for just £1 / $1 / €1