Where to watch the 2015 Women's Tour
2015 Aviva Women's Tour TV schedules for ITV4 and British Eurosport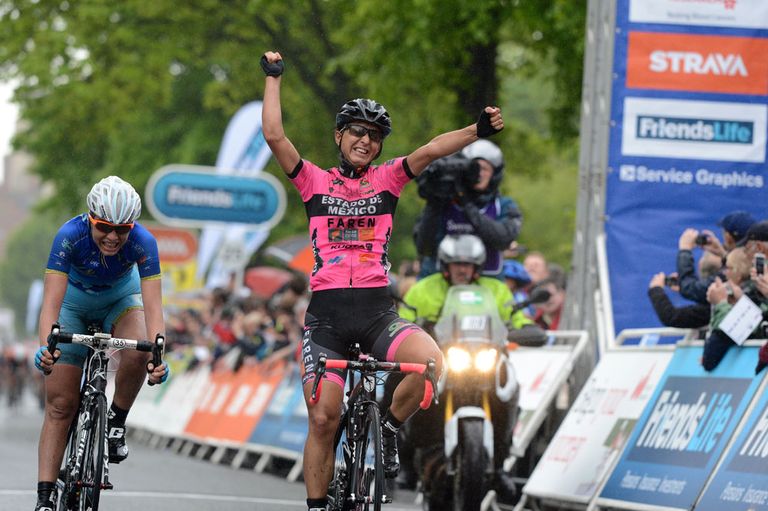 (Image credit: Andy Jones)
The second edition of the Aviva Women's Tour takes place from Wednesday, June 17, to Sunday, June 21. Daily television highlights will be broadcast on ITV4 each evening of the five-stage race.
Each ITV4 programme will feature an hour of race highlights, interviews2 and background information presented by Ned Boulting with last year's winner Marianne Vos providing insight.
The highlights shows will be repeated the following morning and available via ITV Player.
Highlights are also being shown on British Eurosport, the following morning after each stage.
>>> 2015 Aviva Women's Tour: Latest news, reports, photos
ITV4 coverage
Wednesday June 17
8.00pm, Stage one highlights, Bury St Edmunds to Aldeburgh
Thursday June 18
11.10am, Stage one highlights (repeat), Bury St Edmunds to Aldeburgh
8.00pm, Stage two highlights, Braintree to Clacton
Friday June 19
11.05am, Stage two highlights (repeat), Braintree to Clacton
8.00pm, Stage three highlights, Oundle to Kettering
Saturday June 20
11.10am, Stage three highlights (repeat), Oundle to Kettering
8.00pm, Stage four highlights, Waltham Cross to Stevenage
Sunday June 21
11.10am, Stage four highlights (repeat), Waltham Cross to Stevenage
8.00pm, Stage five highlights, Marlow to Hemel Hempstead
Monday June 22
11.15am, Stage five highlights (repeat), Marlow to Hemel Hempstead
British Eurosport coverage
Thursday June 18
10.15am, Stage one highlights, Bury St Edmunds to Aldeburgh, British Eurosport 1
Friday June 19
10.15am, Stage two highlights, Braintree to Clacton, British Eurosport 1
Saturday June 20
10.15am, Stage three highlights, Oundle to Kettering, British Eurosport 1
Sunday June 21
7.00am, Stage four highlights, Waltham Cross to Stevenage, British Eurosport 2
Monday June 22
10.00am, Stage five highlights, Marlow to Hemel Hempstead, British Eurosport 1
Video: Lizzie Armitstead targets World Championships