Where to watch Thomas Dekker's Hour Record attempt
Where and when to catch Dutchman Thomas Dekker make his attempt at the UCI World Hour Record in Aguascalientes, Mexico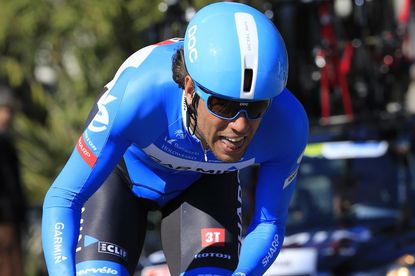 (Image credit: Watson)
Thomas Dekker will make his attempt at the UCI Hour Record on Wednesday evening at the Aguascalientes Bicentenary Velodrome, Mexico.
Dekker, a former Dutch national time trial champion, will be aiming to beat the 52.491km record set by Australian Rohan Dennis in Grenchen on February 8.
The former Garmin-Sharp rider is without a team for the 2015 season, so will certainly be hoping to impress with a decent challenge at the prestigious record, which was reignited with Jens Voigt's attempt back in September 2014.
UK residents will be able to catch Dekker's attempt live and in full on British Eurosport, while Eurosport International viewers can catch it live as well.
At the moment is appears that the UCI will not be showing the attempt live on its Youtube channel, as it has done with previous attempts, but we'll update this page with a link should they do so.
Thomas Dekker Hour Record attempt TV schedule, Feb 25:
UK: Live coverage - British Eurosport 2, 18.15 - 19.45GMT
Highlights - British Eurosport 2, 20.45 - 21.45GMT
Europe: Live coverage - Eurosport 2, 19.15 - 20-25CET
https://www.youtube.com/watch?v=v1oS-xWHMK4
Thank you for reading 5 articles this month* Join now for unlimited access
Enjoy your first month for just £1 / $1 / €1
*Read 5 free articles per month without a subscription
Join now for unlimited access
Try first month for just £1 / $1 / €1