Yorkshireman Richard Nutt breaks world seven-day distance record
Rotherham-based father of four falls short of 3,000km target but takes record from Richmond bike mechanic Bruce Berkeley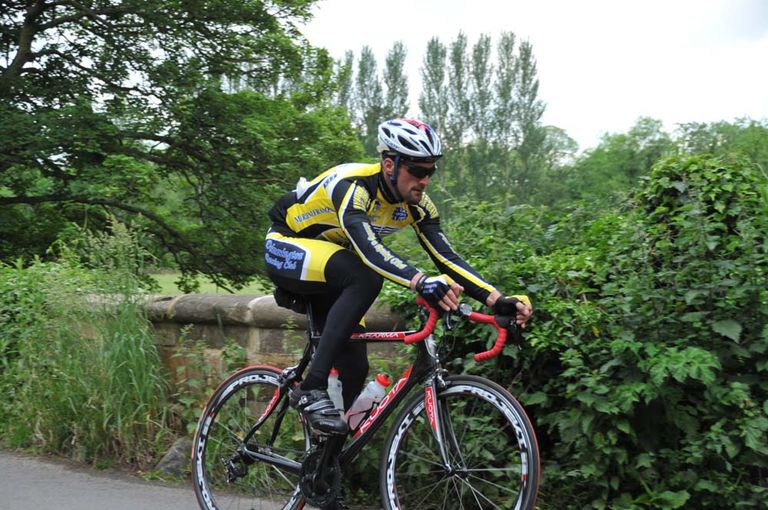 (Image credit: Chris Sidwells)
Richard Nutt has set a new world record for the furthest distance cycled in a seven-day period after clocking 2,830 kilometres (1,758 miles) between June 1-7.
The South Yorkshireman, who finished fifth worldwide in the Strava long-distance challenge last June, had set out intending to ride 3,000km over the week, but was hampered by strong winds on the second day.
The remaining time was spent, in Richard's words, "playing catch-up", and he was on his bike until late into the night on Sunday to ensure that he broke Bruce Berkeley's previous record of 2,825km.
Given that, during the early part of the week, Richard was getting by on as little as two-and-a-half hours sleep, it's little wonder that he found things to be at their toughest first thing in the morning.
>>>Five pre-ride breakfasts for cyclists (video)
"That was the worst part of the day," he told Cycling Weekly.
"When you get going, with the supporting riders changing all the time, it's not so bad."
The Dinnington Racing Club man's record-breaking effort was raising money for Bluebell Wood Children's Hospice, Headway Brain Injury Association and CRY Cardiac Risk in the Young. You can still donate by visiting Richard's fundraising page here.