We're over the hump day of Wednesday and ready for all the news from the world of cycling as it happens
Refresh
Filippo Ganna eyes Paris-Roubaix and Giro d'Italia for 2023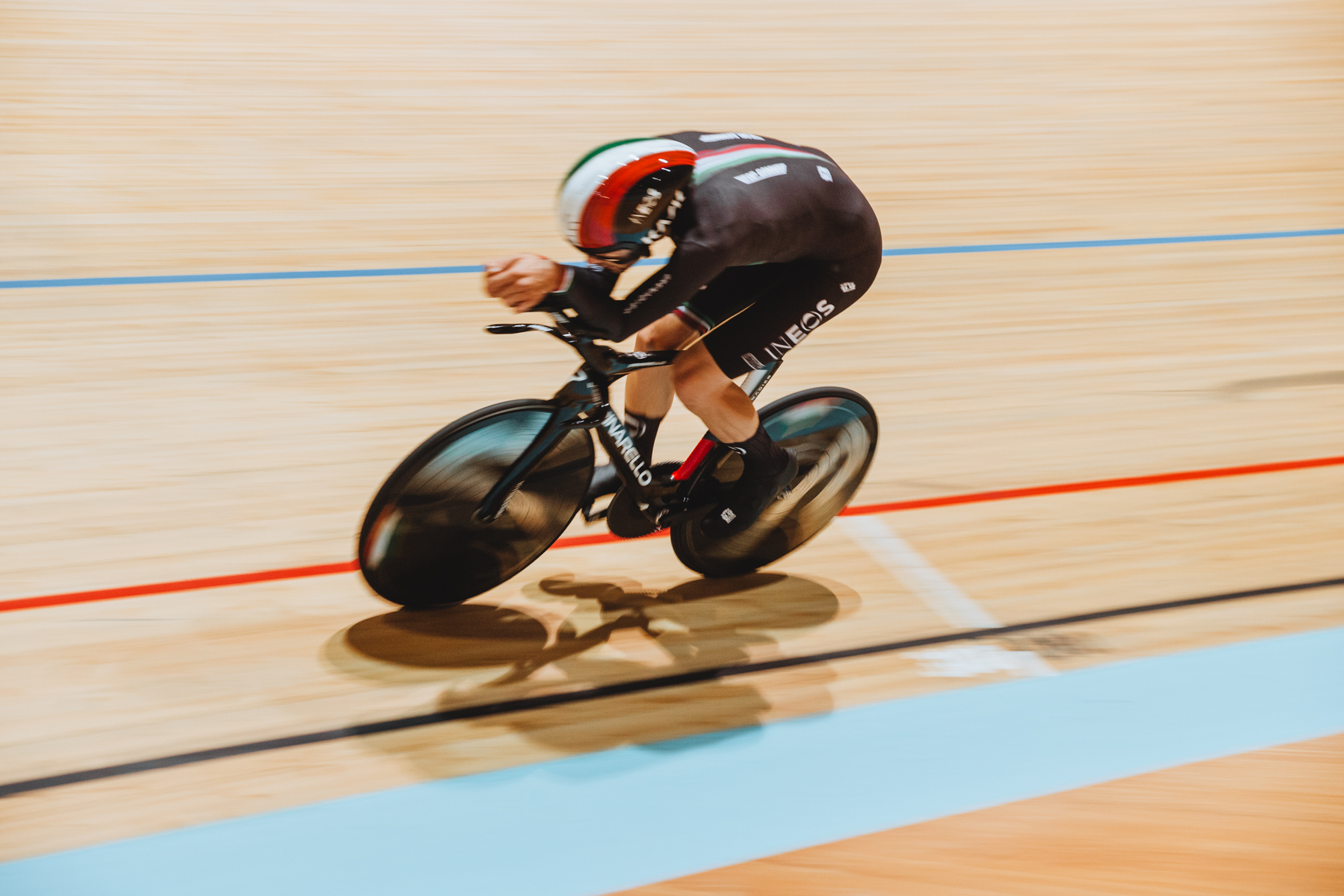 Filippo Ganna has said he wants to ride Paris-Roubaix again next year as well as the Giro d'Italia, according to La Gazzetta dello Sport.
The Ineos Grenadiers rider finished the Hell of the North for the first time last year, coming 35th. On the two other occasions he has ridden it, he was outside the time limit or did not finish.
The Giro has always been a happy hunting ground for the 26-year-old too, and he won six stages in the race across 2020-21, the two occasions he has ridden it so far. With three separate individual time trials next year's race, which starts on Italy's east coast, could be lucrative for him.
"I need new challenges," said Ganna, having spent a lot of last year focusing on the Hour record attempt, which saw him blow the record out of the water exactly two months ago with 56.792km.
Egan Bernal posts training clip in monsoon conditions and has a message for those finding winter riding tough
For all of us in the Northern Hemisphere who are looking out the window as we get set for a ride and bemoaning the passing of summer, Egan Bernal has a message: "Fight it!"
He posted a clip of himself on social media training behind his father on a motorbike in true monsoon conditions.
Yo no soy nadie para decirles esto pero… si tienen un objetivo, no importan las condiciones, ni que tan abajo o arriba estén… Lúchenla!! Por mal que les vaya, quedarán tranquilos con ustedes mismos, y eso es lo mas importante 😉 pic.twitter.com/kkt5x3mcEIDecember 7, 2022
See more
"I'm not one to tell you this but, if you have a goal, the conditions don't matter, nor how low or high you are…" he tweeted. "Fight it!! As bad as it goes, you will be calm with yourselves, and that is the most important thing"
The 25-year-old Colombian is still on the comeback trail after enduring a horrific training crash back in January that left him with extensive injuries including a broken femur and ribs, and a collapsed lung. He returned to racing in August at the Tour of Denmark, finishing mid-pack most days before DNF'ing on the final stage.
Jai Hindley takes up 'home hope' mantle at first post-pandemic Tour Down Under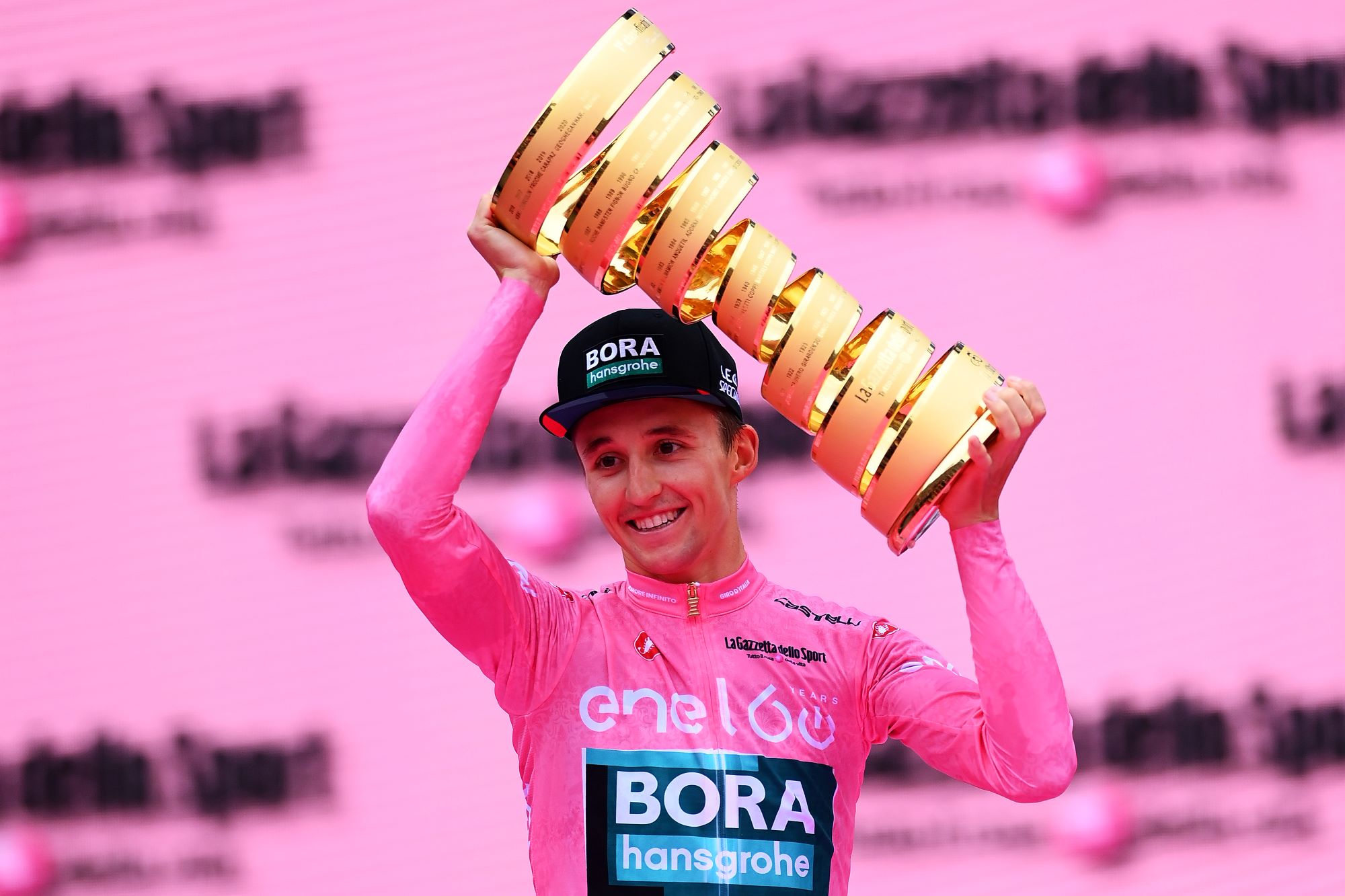 Giro d'Italia champion Jai Hindley has confirmed he will ride the Santos Tour Down Under in January, kicking off his WorldTour season at the first edition of the race since 2020, reports Cycling News. With the departure of double winner Richie Porte from the pro ranks, home fans will be hoping that fellow Aussie Hindley can pick up where Porte left off to become the new big home hope.
Next year's race will be the fourth time that Hindley, who rides for Bora-Hansgrohe, has ridden the Tour Down Under. His best placing on GC is 18th – a position he has finished in twice, in 2020 and 2019.
Hindley, who finished 1.18 ahead of Richard Carapaz (Ineos Grenadiers) to win this year's Giro d'Italia, has a better record in the lower-ranked Herald Sun Tour as far as racing Down Under is concerned – he won it in 2020 and finished second in 2017.
Harry Tanfield joins new Dutch TDT-Unibet team from Ribble-Weldtite
Britain's Harry Tanfield will join the new TDT-Unibet Continental team for next season, he has confirmed.
"Excited to be part of a new project," wrote Tanfield, who leaves the now defunct Ribble-Weldtite team to be part of the new Dutch set-up. "Certainly gonna be an adventure. Watch this space."
He had ridden 120K before his team picture, he said: "Excuse the base layer and salt." A true cyclist all the way.
Tanfield, whose credentials include a Tour de Yorkshire stage win and a National pursuit gold medal, has spent time at five different teams in the past five years, including in the WorldTour with Ag2r, Qhubeka and Katusha.
The OTHER ball team hoping to do well at the Worlds – on bikes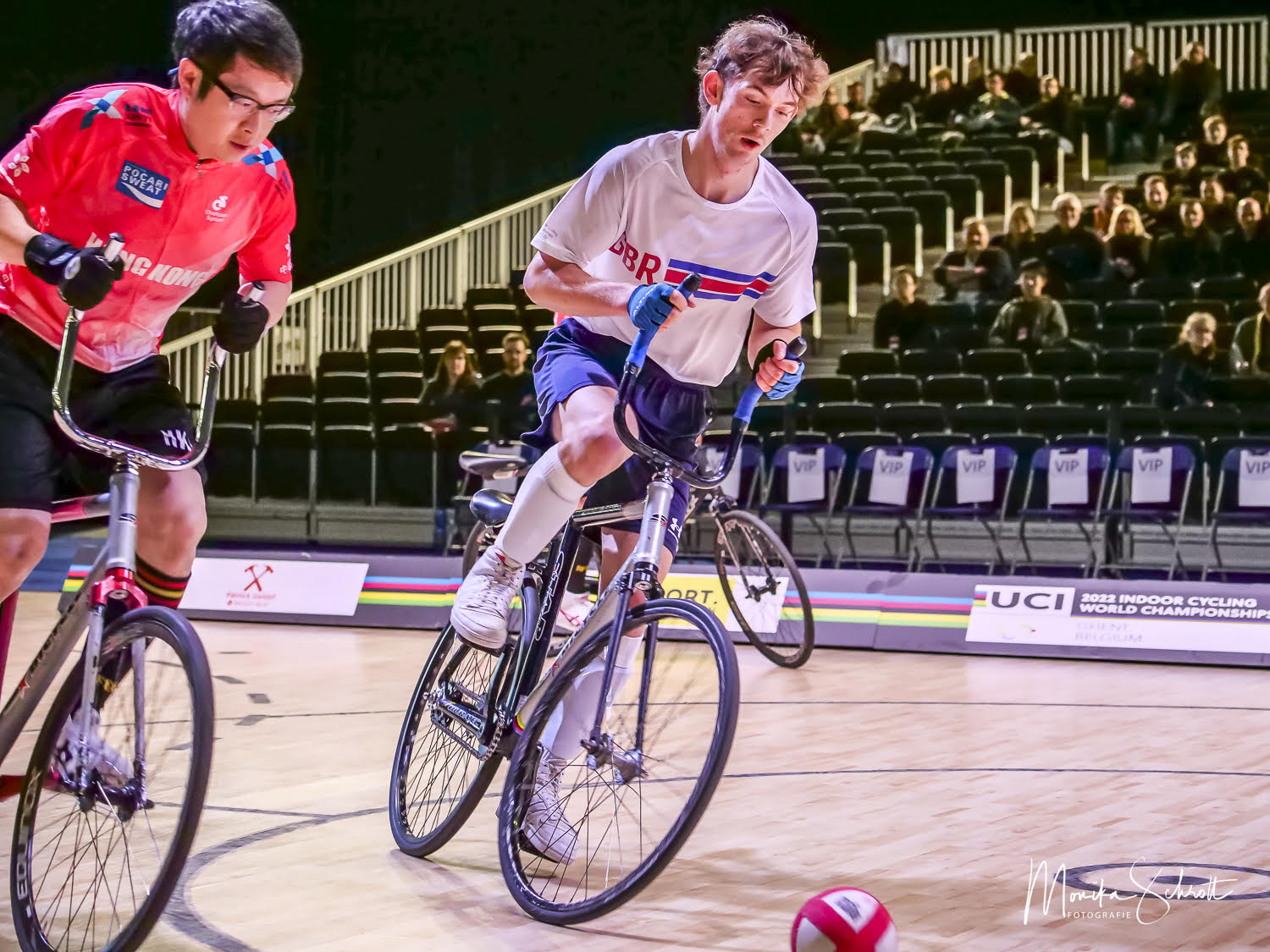 If you thought Qatar had the monopoly on all ball related matters right now, think again. Here's a team that combines the best of both worlds – one ball, two wheels – and is currently training its way to the Worlds in Glasgow next year.
Could you ride the Glasgow Worlds? Perth and Kinross bids for Gran Fondo Championship
It looks like the Gran Fondo World Championship could be heading to Perth and Kinross next August, with the local council currently in talks with the UCI, reports the Daily Record.
It will form part of next year's Glasgow World Championship, held over 3-13 August.
The Gran Fondo event is set to be 160km (100 miles) long, with between 3-4,000 riders taking part, the report says.
The Perth and Kinross area is located north of Edinburgh and features the Grampian Mountains in the north, which could make for a tough day out for competitors.
Qualification is through the Gran Fondo World Series, where a good performance will grant riders the right to ride in the World Championship.
$353 million payout for family of Gwen Inglis after lawsuit against the driver who killed her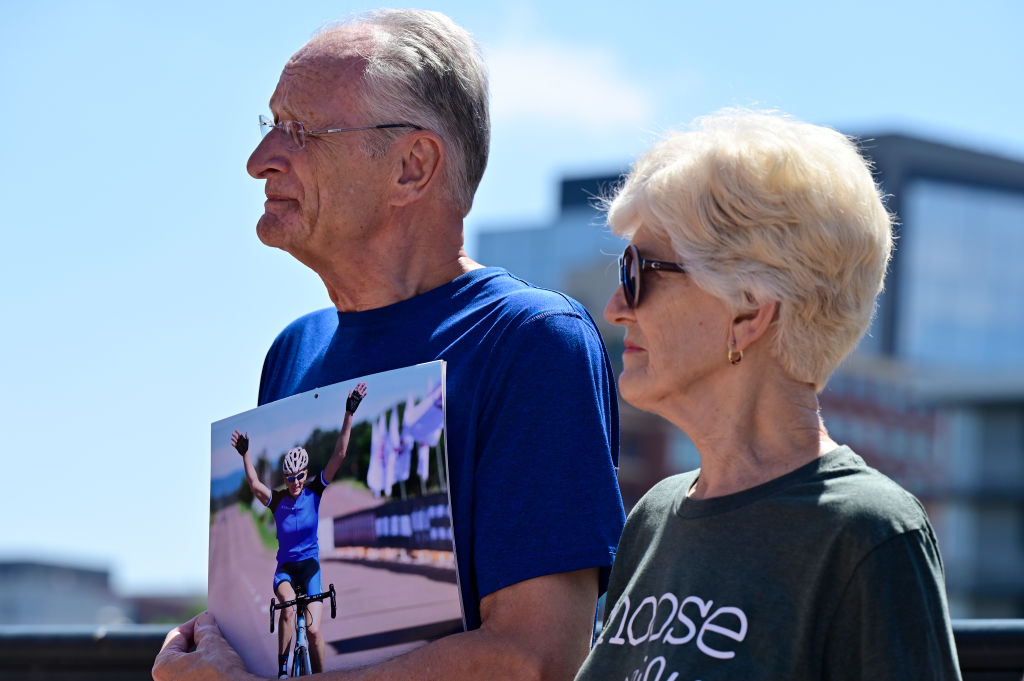 The family of US champion cyclist Gwen Inglis who was run down and killed earlier this year has been awarded $353 million in a civil lawsuit against the driver and his insurers, reports Velonews.
Ryan Scott Montoya admitted to drinking and using marijuana the night before he drifted into a cycle lane and struck Inglis from behind in May last year. She was riding with her husband in Lakewood, a suburb of Denver, Colorado. Montoya pleaded guilty to vehicular manslaughter in court and was sentenced to eight years in prison. He had a previous conviction for driving under the influence and had been charged again just 10 days before he killed Inglis.
Inglis, who was 46, was a member of the Black Swift-Cycleton team and the reigning national champion in the 45-49 age group.
Lawyers representing Inglis's husband Michael announced the verdict on Tuesday, saying:
"There is no amount of money that brings Gwen back. We'd all pay it if there were. But her legacy in part now can be saving other lives.
"Part of this verdict is for punitive damages – damages meant to deter others from this conduct. Justice was served."
Michael Inglis said: "No amount can bring back Gwennie, but 350 million is a tribute to Gwen's amazing character."
British Cycling's search for a CEO continues as Danielle Every announces she'll step down in the spring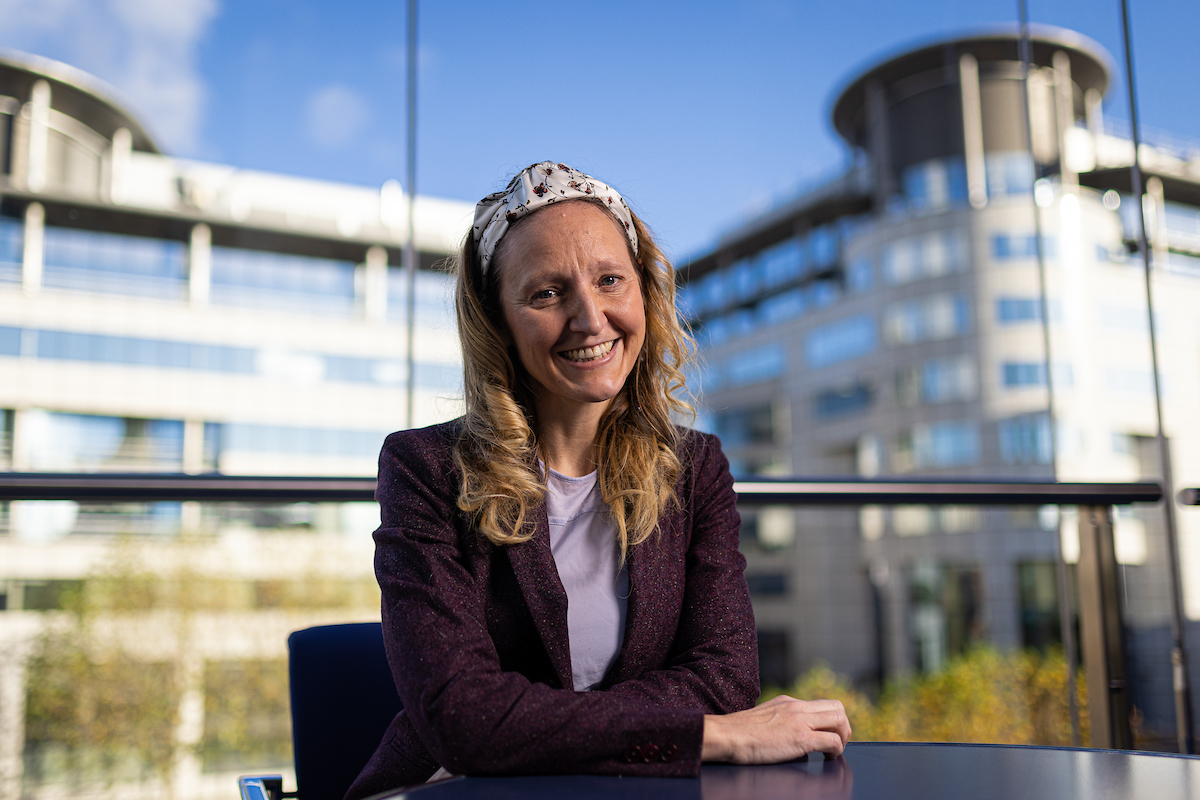 British Cycling has announced that its acting CEO Danielle Every is to leave the organisation to become chief operating officer at PGMOL, the body overseeing professional football referees in England.
She will depart BC in the spring, having taken up her current role after the previous CEO Brian Facer stepped down in October following a turbulent year for BC. He had spent less than two years in the role. The organisation has been criticised for its policy on trans athletes, for advising members not to ride during the Queen's funeral, and for the sponsorship deal it signed with Shell.
Every, who has spent four years at BC after joining from Pentathlon GB, said:
"I have loved my four years at British Cycling and will leave feeling incredibly proud of what we have achieved, and the positive impact we continue to have through our work. Over the coming months I am wholly committed to setting us on the right path as we move into another busy and exciting year of activity, and ensuring a seamless and positive transition to a new CEO."
Basket case: a little Thursday afternoon on-bike rodent-based levity
If you have a capybara (as you do) and don't fancy taking it for a walk, you could always take it for a ride, right?
Capybro loves to go cycling with human bro..😅 pic.twitter.com/DmR1hUVqobDecember 8, 2022
See more
That's it from us for the day. See you tomorrow for more from the world of cycling.
Thank you for reading 10 articles this month* Join now for unlimited access
Enjoy your first month for just £1 / $1 / €1
*Read 5 free articles per month without a subscription
Join now for unlimited access
Try first month for just £1 / $1 / €1