London screening for Mont Ventoux Scala Paradisi cycling film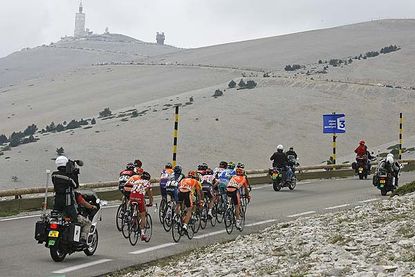 Cycling film Mont Ventoux Scala Paradisi will get a screening in London on Thursday, November 14, at the Riverside Studio, Hammersmith.
The Provence peak of Mont Ventoux has long been the centre of many local people's lives, and more recently the focus for cyclists, not least the regular visits of the Tour de France.
"Every year thousands of people come from afar to the Mont Ventoux, to climb her by bike or on foot," say the film's makers. "It may be the most heroic climb in France. The Mont Ventoux became part of our life, a symbol of our Quest to live life as an adventure to its fullest..."
The film's director, Ariane Greep, will be at the screening to hold a question and answer session.
Where are when: Thursday November 14 2013, 7.30pm. The Riverside Studios, Crisp Road, Hammersmith W6 9RL. Box office: 0208 237 1111.
Watch the Mont Ventoux Scala Paradisi trailer below by clicking on the 'play' symbol.
Thank you for reading 10 articles this month* Join now for unlimited access
Enjoy your first month for just £1 / $1 / €1
*Read 5 free articles per month without a subscription
Join now for unlimited access
Try first month for just £1 / $1 / €1