MPs turn out in force for Parliamentary cycle safety debate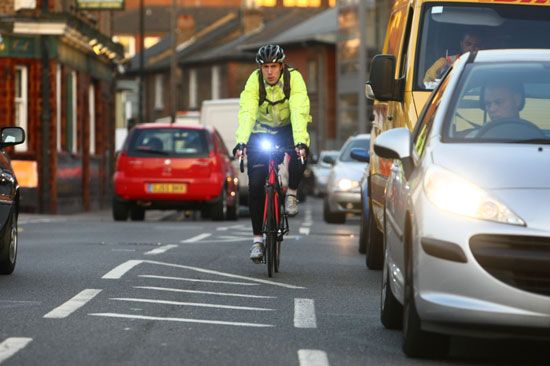 A large turn-out of over 70 MPs attended Thursday afternoon's Parliamentary debate on cycle safety, where it was concluded that reforms were urgently needed to improve the safety of cyclists on Britain's roads.
The debate in Westminster Hall was spurred on by the recent high-profile Times newspaper Cities Fit for Cycling campaign, which included an eight-point manifesto for improving the safety of cyclists on Britain's roads and the need for long-term commitment to investing in cycling.
The Times campaign was formed after official figures showed an alarming rise in the number of serious injuries to cyclists as a result of road collisions.
MPs from every party, and from all over the country, debated many issues surrounding cycle safety, with several members recounting their own personal experiences of incidents whilst out cycling. Many MPs were wearing Times campaign badges during the debate.
Dr Julian Huppert, MP for Cambridge and chair of the All-Party Parliamentary Cycling Group (APPCG), kicked off the debate. He stated that cycling is a clean, healthy and environmentally friendly way of travelling and that more should be done to encourage people to cycle without threat of danger on the roads.
Shadow transport minister Maria Eagle gave a strong speech, saying that many collisions involving cyclists "aren't simply accidents but have a cause and therefore can be prevented."
Eagle said that the current government's abolishment of Cycling England was a mistake, and several MPs called for the organisation to be reinstated.
Other points raised were: a review of sentencing for drivers causing death or serious injury; better education for all road users; lower speed limits in urban areas; safety features to be made mandatory on lorries; better road planning to include effective cycle lanes; and the health benefits of cycling.
Transport minister Norman Baker was the last to speak at the three-hour-plus debate, and promised to take action on the points raised during the session. He underlined the investment that the coalition government had committed to, included the £15 million allocated to creating off-road cycle routes mentioned by prime minister David Cameron yesterday.
Baker, who said that regularly commutes by bike, also went on to say that "every death is a death too many and every death is a tragedy for the families involved." He summed up the feeling that "this is not a talking shop this is about getting things done".
With so much cross-party support backed by a groundswell of public support for a change in cycle safety, it is now down to the policy makers to ensure that the talk is turned into real change for the better.
Related links
Over 1,500 cyclists take part in London flashride
Cameron supports Times cycle safety campaign
Parliament to debate cycle safety
London Cycling Campaign says we should be more like Dutch
British Cycling calls for road safety reforms
How Britain has failed cycling