New My Money Time app rewards you for exercising
Track your activity to earn rewards at premium sportswear brands' on-line shops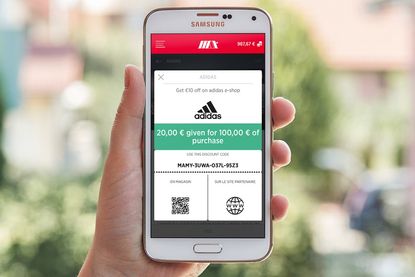 You know how it is. You get back from a hard ride and think: "I should be paid for doing this." Well now you can be as the new My Money Time app syncs with Strava and other exercise apps and rewards you for your time and trouble with discounts off products at a number of premium retailers.
>>> Turn your smartphone into a bike computer
According to Andy Gugenheimer, co-founder of My Money Time: "Millions of people work out daily: billions of miles are run and cycled every day.
They are committed to a healthy lifestyle, but over time, people can lose motivation and there's little reward for their efforts. We wanted to create an app that rewarded users for maintaining a lively exercise regime."
The My Money Time app is available for both iOS and Android smartphones and is compatible with a wide range of apps and devices.
These include Garmin, Strava, Polar, MapMyFitness, Endomondo and Jawbone, as well as Runtastic and Run Keeper for those who've forgotten their bikes. In fact swimming and general fitness activities can be tracked to earn rewards too.
>>> Oakley launches Radar Path talking sunglasses
Retailers signed up for the scheme include Oakley, The North Face, Adidas, Reebok and Skins, with vouchers available offering discounts between 10% and 30%, redeemable on partners' on-line stores.
Watch: Top five smartphone apps for cyclists
My Money Time has already been successfully launched in France and Germany and is now being launched in the UK. Its users will also be able to take part in challenges and competitions put on by specific brands, with prizes of products, gift vouchers or cash to spend on-line.
>>> Strava clubs come to your mobile
The app's name comes from the expression current, particularly in basketball, that defines the crucial seconds where every ball possession means you win or lose the game. This is the time where key players are expected to shine.
More details at http://mymoneytime.net/en/ (opens in new tab)
Thank you for reading 10 articles this month* Join now for unlimited access
Enjoy your first month for just £1 / $1 / €1
*Read 5 free articles per month without a subscription
Join now for unlimited access
Try first month for just £1 / $1 / €1