Specialized launches new Hell of the North tubs and 28mm S-Works Turbo Cotton tyres for Paris-Roubaix
Specialized has launched not only a new Hell of the North tubular tyre but a new width to the S-Work Turbo Cotton tyres too in celebration of all the classic races taking in the cobbles, most notably Paris-Roubaix.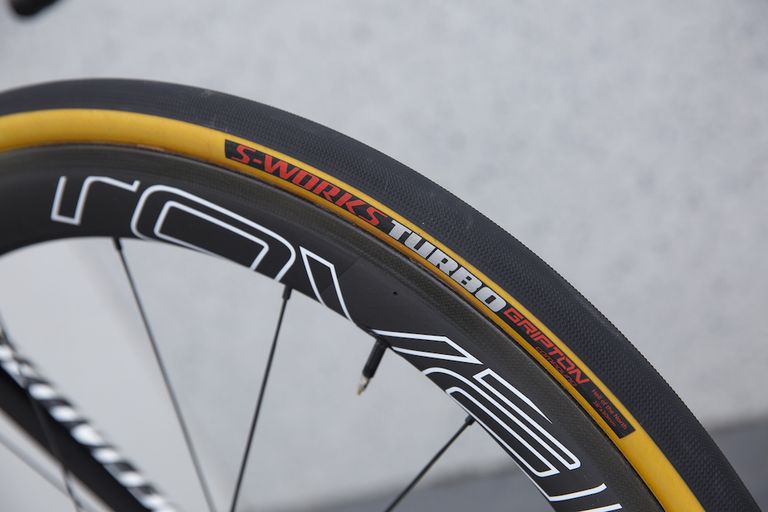 American brand Specialized supports one of the biggest and most successful Classic race teams on the World Tour circuit. The Belgian Quick Step Floors team, which includes riders such as Tom Boonen and Phillipe Gilbert have won Flanders, Roubaix and the Three Days of De Panne between them over the years.
With cobble munching bikes like the new Roubaix, which features front suspension, Specialized has launched a new tubular called the Hell of the North, which will be raced by Peter Sagan and the Bora-Hans Grohe team as well as Tom Boonen and Quick Step Floors during Paris-Roubaix.
Those of you with a keen eye will have spotted these tyres on Tom Boonen's bike in last week's Cycling Weekly, when we took a closer look at his celebratory white and gold race machine.
>>> Peter Sagan: 'Tom Boonen was my role model'
The new Hell of the North tubulars are specifically made for the Classics and feature Spesh's 'next generation' Gripton compound, which utilizes a 290 TPI Turbo Cotton casing weighing in at just 290g.
New 28mm width for S-Works Turbo Cotton too
As well as the new tubular Specialized has introduced a wider 28c option for the S-Works Turbo Cotton, previously only available in 24 and 26c. These have a higher thread count at 320 TPI making them an ultra supple tyres that is said to be more comfortable but with less rolling resistance than before. These weigh a claimed 260g each.
>>> Are wider tyres really faster?
Tan sidewalls help make all the Specialized pro bikes look extra bling and both Bora-Hans Grohe and Quick Step Floors will be hoping they help their riders to victory later this afternoon.
We've got a test set and will share our findings on the website soon, though if you can't wait and want a set anyway you can expect the Hell of the North tubular to cost £80.00 and the new wider Turbo Cotton to set you back £58.00 each.