Anouska Koster suffers big crash in women's team time trial (video)
Rabo-Liv's Anouska Koster looked to be affected by the heat as she lost control of her bike and crashed into the barrier during the World Championships team time trial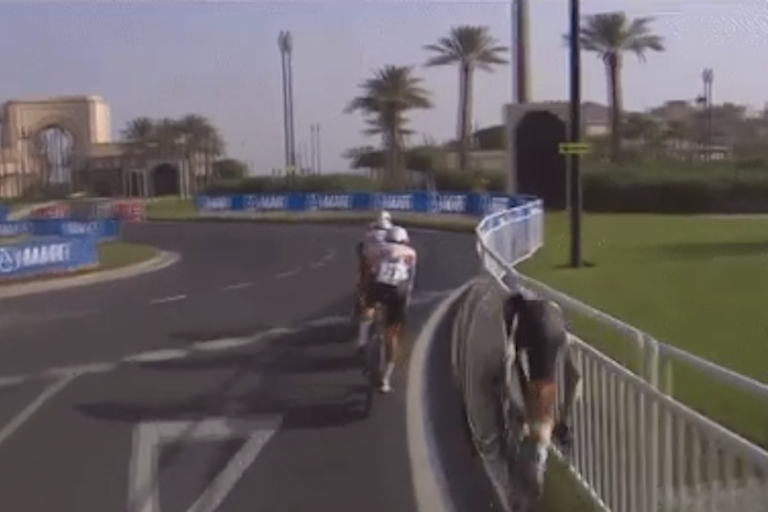 Rabo-Liv's chances of a podium place at the UCI World Championships team time trial when Anouska Koster suffered a hard crash in the sweltering heat of Doha, Qatar.
With the team already down the the four riders required to stop the clock, Koster swerved towards the barrier at the side of the road, hit the kerb and was catapulted over the handlebars.
There have been suggestions that Koster may have fainted on the bike just before she lost control, with her actions following the crash suggesting she had been affected by the heat, which was in the mid 30s during the race.
Koster battled to get back on her bike but as two support staff helped her get back on her feet she looked unsteady and had blood running down her face.
It appeared that she was allowed to carry on, but Koster crossed the line on her own, well behind her teammates to stop the clock over six minutes down on winners Boels-Dolmans.